Spray Deodorants Are Making A Comeback, Thanks To Brilliant Products Like These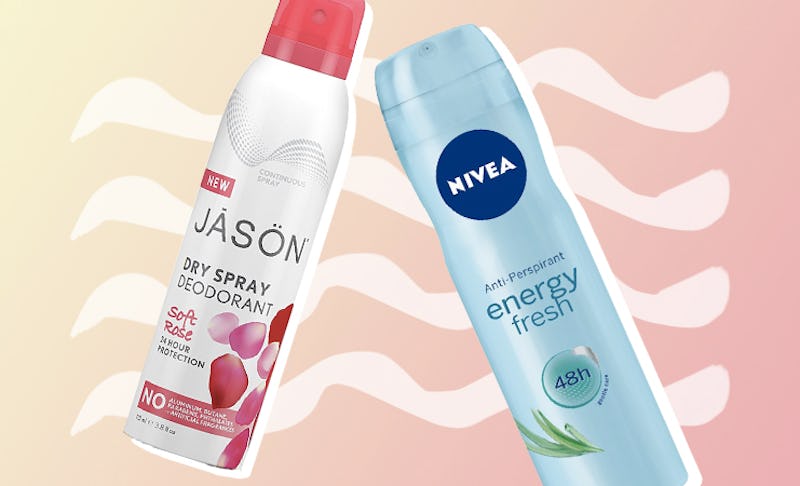 Amazon / Bustle
Deodorant sprays might sound like a thing of the past, but they've been making a major comeback lately. Sticks and roll ons can go on too thick, leaving a layer of product on your underarms that can easily rub off on your clothes. But the best spray deodorants provide a light, even mist of product that works all day.
If you're concerned about how spray deodorants affect the environment, you can rest assured that, according to Scientific American, consumer aerosol products no longer contain ozone-depleting chemicals. And, with their resurgence in popularity, there are tons of options to choose from.
Spray-lovers can choose to go aluminum-free, alcohol-free, or totally natural without giving up the ease of a spray. Those who want to go the natural deodorant route can even choose a spray version of the popular Thai crystal deodorant. And for those who prefer a traditional (not natural) deodorant, spray formulas still contain the same powerful antiperspirants as their stick cousins.
Of course, deodorant isn't for everyone, and you should always feel empowered to rock your natural scent proudly if you choose to. But for those who prefer to wear deodorant, these spray formulas won't let you down.