From Greasy Messes To Everyday Spills, These Stovetop Cleaners Will Leave Your Surface Spotless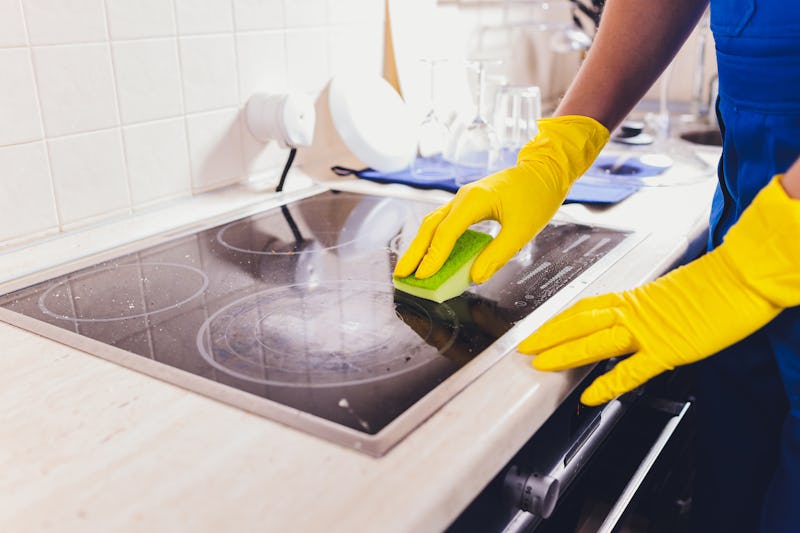 Shutterstock
If you cook regularly, you know that it doesn't take much effort for stovetops to become dirty. Spills, grease, caked-on food, and burns from daily meal preparation can all take their toll on a stovetop and leave it looking messy and unkempt. Fortunately, the best stovetop cleaners can help break down grease and grime and restore shine to your cooking surface.
When shopping for a stovetop cleaner, you'll want to pay attention to the surfaces that the cleaning product is recommended for. Some cleaners are only suitable for glass and ceramic cooktops, while others are better for gas ranges. You can also find cleaners for the cast-iron coils on gas stovetops.
Sometimes, when you're dealing with extra-tough, smeared crumbs and burns, elbow grease and a chemical cleaner alone is not enough to clean it. To tackle those problem areas, you may want to use a scraper that can get under bake-on food that using a sponge alone can't, or a scouring pad that's designed specifically for cleaning stovetops. These tools allow you to better remove especially stubborn residue that typical kitchen cleaners can't break down. You can also find convenient kits that contain both tools and cleaning solutions in them. If you prefer to use a more more naturally derived cleaner, there are options for more eco-friendly stovetop cleaners, as well.
Keep scrolling for more details on the best stovetop cleaners you can buy.