These Are The Travel-Friendly Leggings Amazon Shoppers Swear By (& They Start At Just $13)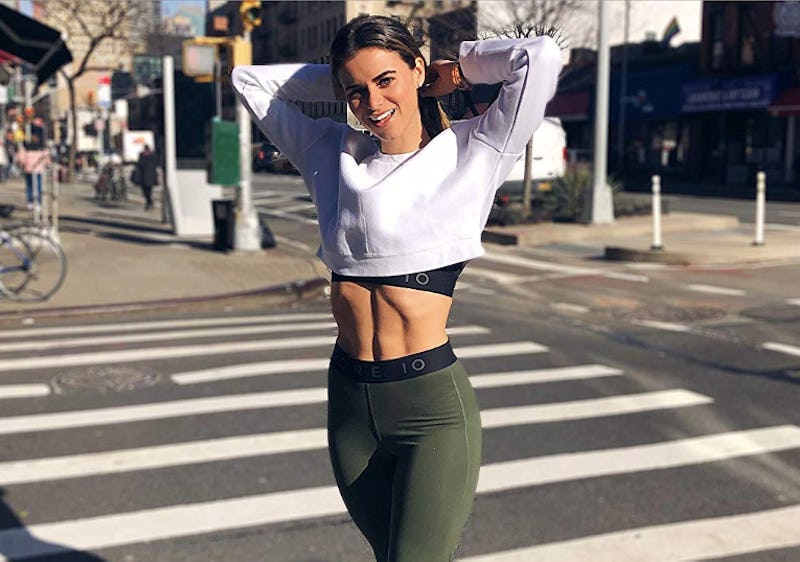 Amazon
As far as I'm concerned, there's no better travel attire than a comfy pair of leggings. However, when you're on the road, there are certain qualities that become even more important in a pair of tights. The best travel leggings will generally tick off the following boxes:
Comfort: You always want leggings to be comfortable — that's the whole point of wearing them. But this quality is extra important when you're traveling. I've made sure that all of the leggings I selected below are soft, comfy, and vouched for by reviewers.
Flexibility: When you're sitting on a cramped plane or curled up on a bus, range of motion is especially critical. You want to be able to move your body freely and not feel constricted. Spandex or other stretchy materials are key to ensuring maximum flexibility.
Fit: If you're walking around a new city all day, taking tours, or otherwise exploring a new place, it's a pain to spend the whole time yanking up your tights. All of my selections below feature snug-yet-comfortable waistbands that reviewers say keep them reliably in place.
Compression (Optional): A final consideration when picking out the best travel leggings is whether or not you want compression. When flying especially, some people get swollen legs, and compression tights can really help with this. The tradeoff, however, is that they're often tighter, which some folks find less comfortable, so think about your priorities. Also, if you have any existing health concerns, you'll want to talk to your doctor before trying compression leggings for the first time.
For easy navigation, I divided my picks below into two categories: standard leggings and compression leggings. Read on so you can find the right pair for your next trip.