Amazon Reviewers Love These $25 Ballet Flats Because They're SO Comfortable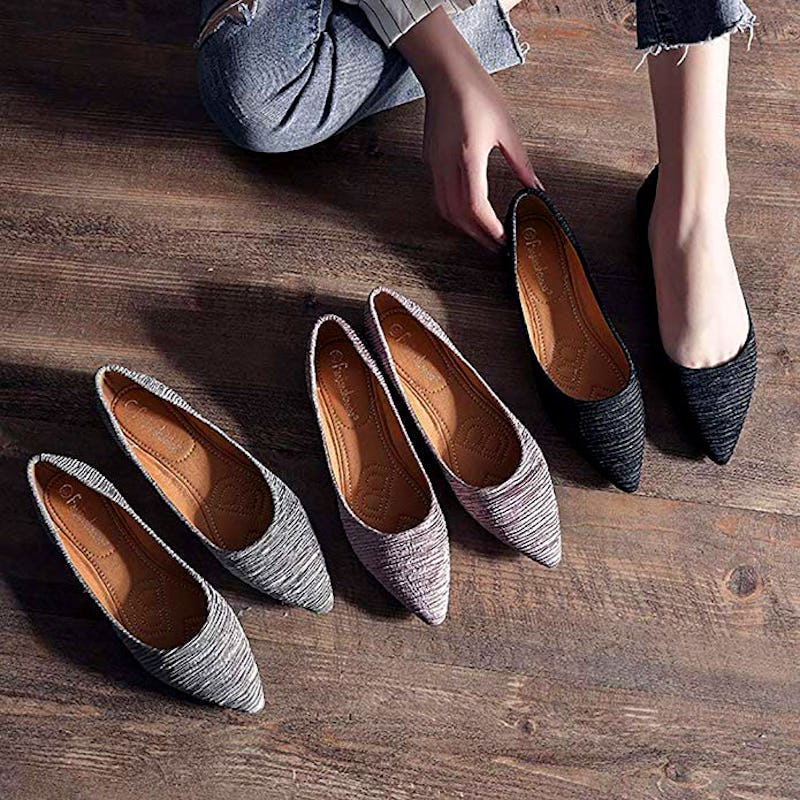 Amazon
Ballet flats are a wardrobe staple, but they're not known for being the most comfortable. Frequently, they feature a thin slab of rubber sole for cushioning and even less arch support. Luckily, that's not the case with the most comfortable ballet flats. Depending on your feet's needs and your style preferences, they can range from stretchy ankle straps for extra support and style, all the way up to a memory foam sole.
When looking for a comfortable shoe, cushioning is a must. Those who don't plan on walking too far should choose padded soles, but those really putting in the miles should consider spending a little more for a shoe with more padding or a molded sole for arch support. While those with flat feet don't necessarily benefit from high arch support, they do benefit from a comfortable sole cup and cushioning.
And no matter the shoe you're looking at, to make it more comfortable, consider adding an insole. Insoles can be customized to your feet's specific needs, and many styles are low-profile so they'll fit in almost all non-sandals without showing. Plus, they can be moved from shoe to shoe and offer as much, if not more, support as specialty "orthotic" shoes without the often $100-plus price tag.
For comfort without losing style points, find the most comfortable ballet flats on Amazon below: