These Strong Dog Leashes Are The Best Way To Upgrade Your Pup's Daily Walks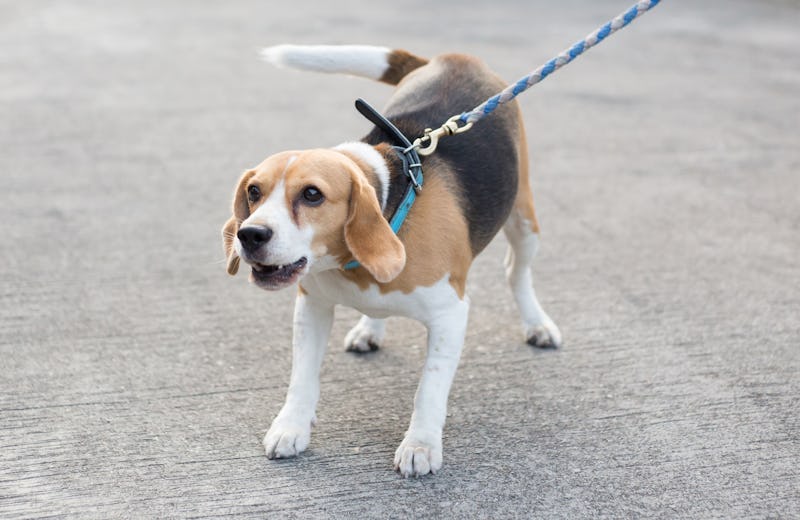 fotolia/phonlamaiphoto
Whether you're walking an eager puppy or a stronger older dog who loves to pull, having one of the strongest dog leashes can help you keep control over your dog. But, because most manufacturers will claim their leash is strong, what features should you look out for in a strong leash?
When you're looking for a leash, first consider the fabric it's made from. Nylon and paracord are typically sturdy, reliable materials. If you have an exceptionally strong pup, you may want to think about a metal chain option, too, which is not only resistant to pulling but also a great leash for dogs who chew. Whichever you choose, make sure it's thick enough to withstand hard pulls.
Another thing to keep in mind is your dog's personality. If you have a dog who pulls hard, you'll want something with shock absorption. If you have a rabid chewer, on the other hand, you'll want a hefty chain they can't gnaw through.
Lastly, think about the types of activities you typically do together. If you take jogs or go hiking in the woods, a hand-free leash might make a good choice. By contrast, if you live in a crowded city where your pooch is always dodging humans, a retractable option will be helpful.
To help you out, here's a list of the strongest dog leashes of all kinds to help control your pup.