From Wireless Earbuds To Noise-Cancelling Ones, These Are The Best Headphones Under $100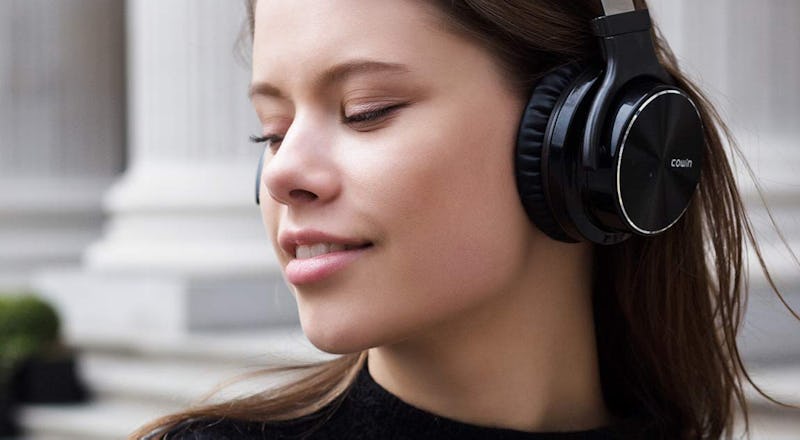 Amazon
You don't have to break the bank to get a quality pair of headphones, and some of the best headphones under $100 have many of the same features as much more expensive models like Bluetooth connectivity, noise cancellation, a built-in microphone, customizable ergonomic ear tips, water-and sweat-resistance, and more. It's just a matter of knowing what to look for.
So, when you're shopping around for a pair, consider how you'll be using them and which specs are your must-haves. If you'll be using your headphones for intense workouts or just in case you get caught in the rain, you'll want to opt for a pair with that's water-resistant with an IPX4 rating or higher to handle light rain and sweat. Wireless earbuds also tend to be better for exercising since they offer more freedom to move without worrying about tangled wires. Look for wireless headphones with Bluetooth 4.0 connectivity or higher for uninterrupted audio streaming. I've also included a pair of open-back headphones that are a great choice for jogs, cycling, commuting, or any other time you want to listen to audio but still want to keep tabs on what's going on around you.
To help narrow down your options, here's my list of the best headphones under $100. You'll find over-ear and in-ear styles in a wide range of price points, so I've broken it down to best under $100, best under $50, and best under $25 to make it easy to find a top-rated pair that'll fit your budget.