Scare The Socks Off A Party Of 1 To 10 With These 7 Brilliant Horror Board Games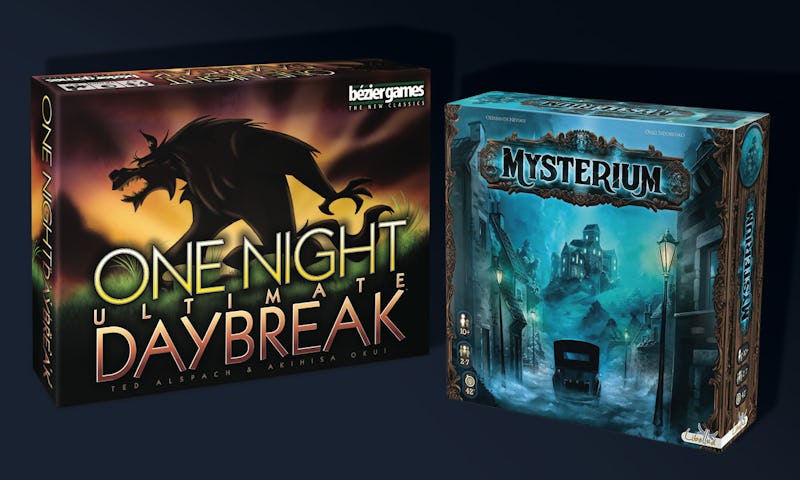 Amazon / Bustle
When getting together with fans of all things frightening, a spooky board game can create hours of fun for the entire group. The best horror board games use compelling characters, storytelling, and artwork to build tension for both quick games and hours of narrative role-playing.
The size of your group is important to consider when choosing a game. The best overall pick on this list is great for up to 10 players, but there are also good options for smaller groups and even playing solo.
The length of gameplay is also an important factor in deciding which game is best for you. For a fast-paced game, the best overall option provides about 10 minutes of gameplay. Others on the list are more immersive and offer between 30 to 180 minutes of gameplay.
To entertain groups of all ages, there are several options that appeal to both kids and adults. However, three of the games on this list are best for groups aged 14 and up. And, if you like games with a video component, you can even choose one that works with a companion app to bring the board game to life. There are options for many types of horror fans on this list, too. Game concepts include werewolves, Dracula, zombies, ghosts, haunted houses, and murderous innkeepers.
No matter how you prefer to be scared, these are the best horror board games to keep things spooky all year round.