The 7 Best Lotions For Keratosis Pilaris, According To A Dermatologist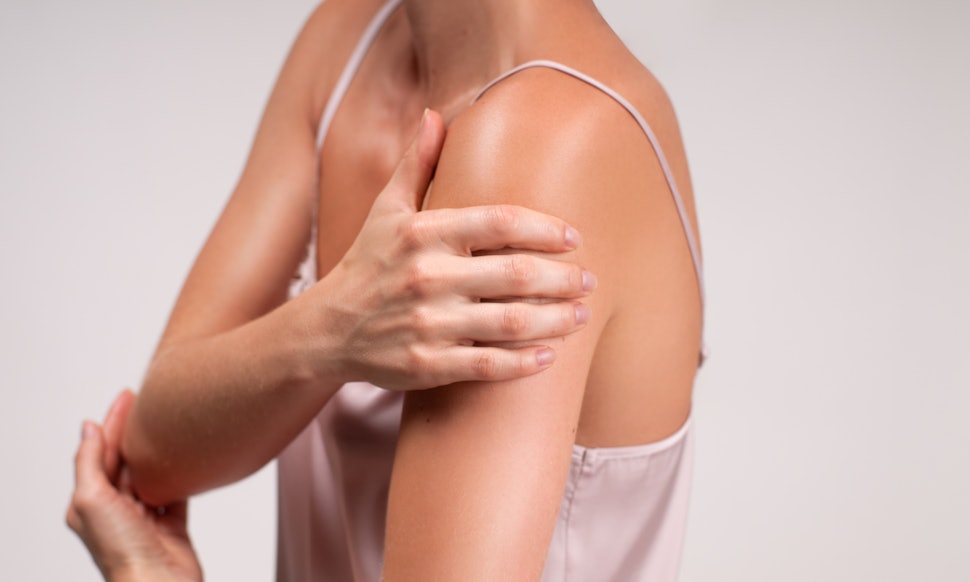 Dmytro Flisak / fotolia
Figuring out exactly which products to use for your skin type can be confusing enough, but add in a tricky condition like keratosis pilaris and you might feel completely lost. But when you finally find one of the best body lotions for keratosis pilaris things become a whole lot clearer — your skin included.
Keratosis pilaris, or KP for short, usually appears as small but persistent red bumps on your upper arms, outer thighs, butt, cheeks, and even eyebrows — but the good news is that there are simple ingredients that can help manage KP.
According to Dr. Faiyaaz Kalimullah and Dr. Kevin Cavanaugh, board-certified dermatologists at the Center for Dermatology and Aesthetic Medicine in Chicago, KP is a common genetic condition that's most often seen in children, but can last into adulthood. While the exact cause of KP remains unknown, they explain that "those with KP produce too much keratin" which causes plugs to form in the hair follicles, leading to those familiar bumps.
The dynamic dermatologist duo goes on to note that, genetics aside, it's crucial that your skin care habits are in check, as an improper or neglected routine can exacerbate the symptoms of KP. Gentle cleansing, a mild acid exfoliator like AHA, BHA, or glycolic acid, and a daily dose of moisture are essential are all essential to managing KP.
These seven body lotions contain dermatologist-approved ingredients that help to dissolve keratin plugs and add a boost of hydration to dry skin.