The 7 Best Peel-Off Charcoal Masks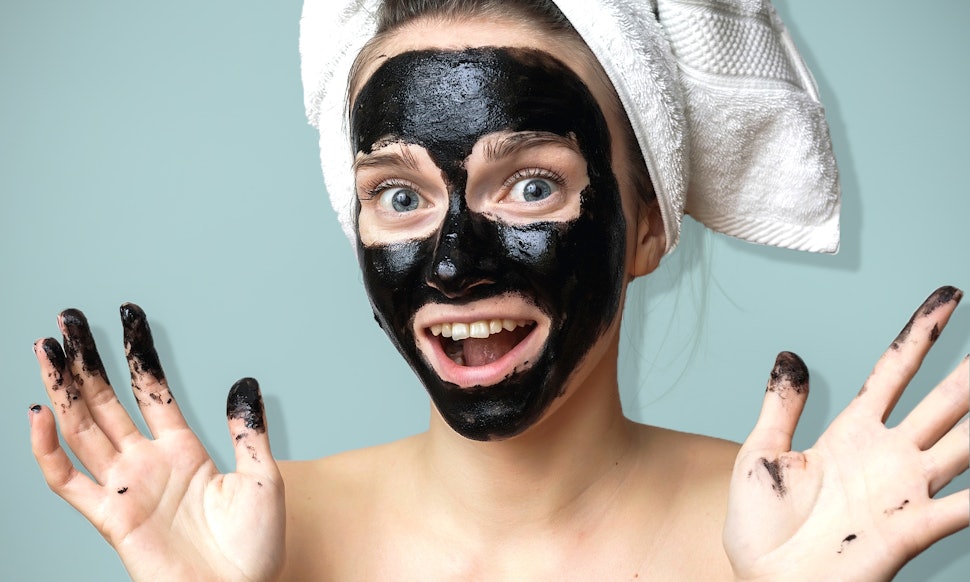 Fotolia
There's nothing more satisfying than seeing immediate results from your skin care routine — and that's exactly what you're getting with the best peel-off charcoal masks. Simply slather on the black goop, wait for it to dry, and then peel it off to reveal what has been populating your pores.
Chances are you've probably seen this rip-off-and-reveal routine on YouTube as beauty gurus get up close and personal to show viewers the gross, albeit impressive, results of this black face peel. But if you've seen those videos, it's likely that you've also encountered more than a few tutorials that went horribly wrong, which may have left you wondering if peel-off masks are good for your skin. Well, not to worry — when used correctly (and sparingly), dermatologists say they can be beneficial for removing impurities from the skin's surface, sapping up excess sebum, and minimizing the appearance of pores.
One of the reasons these masks are effective is because they are jam-packed with the latest superstar in skin care: charcoal. This buzzy black ingredient is beloved by the beauty industry largely because of its ability to draw out toxins, dirt, and grime which can cause acne and blackheads. Combine that with a peel-off mask that binds to the surface of your skin, and you have a product that promises to change your beauty game.
To ensure that your venture into this new skin care trend is a safe and effective one, remember to wash your face and use a hot towel compress to open up your pores before applying the mask. Then post peel, use a moisturizer to soothe irritated skin. Finally, be sure to use a peel-off charcoal mask that's safe for your skin, like these highly-rated masks below: