Pockets, Fleece Lining, & Faux Leather — 7 Plus-Size Leggings On Amazon For Every Occasion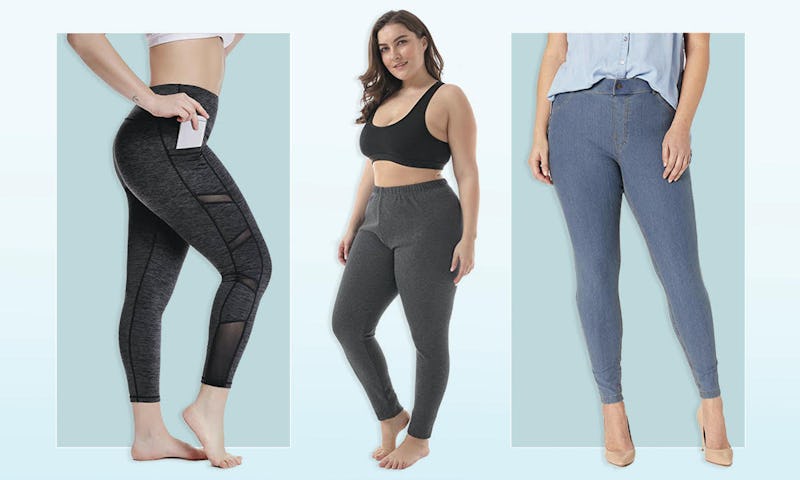 Amazon
Leggings are more than pants, they're a way of life — a more comfortable way of life, that is. You can even find leggings that are designed to look like pants, so you never need to walk around in anything but a state of pajama-like comfort again. Given their innate ease, versatility, and ability to be dressed up or down depending on the cut and fabric, it's honestly a wonder that leggings didn't take over the world sooner. When you're shopping for the best plus-size leggings on Amazon there are a ton of options to sift through so let when you'll be wearing them be your guide.
If you're looking for a simple everyday pair for lounging or layering, opt for leggings that are mostly cotton with a small percentage of spandex for a soft and breathable option that's comfy all day. Those who are shopping for workout leggings, on the other hand, would be smart to choose synthetic materials for their moisture-wicking properties and stretch for an unimpeded range of motion. For a fashionable pair to wear out at night or just jazz up your days, faux leather or printed leggings give outfits an edge. Likewise, for business casual, look for pants-like features including pockets and belt loops.
From casual weekends at home and mornings spent at the gym to nights out, these are the best plus-sized leggings on Amazon for every occasion imaginable.