These $10 Leggings Have 5,000+ Positive Reviews On Amazon (Plus 8 Others Reviewers Love)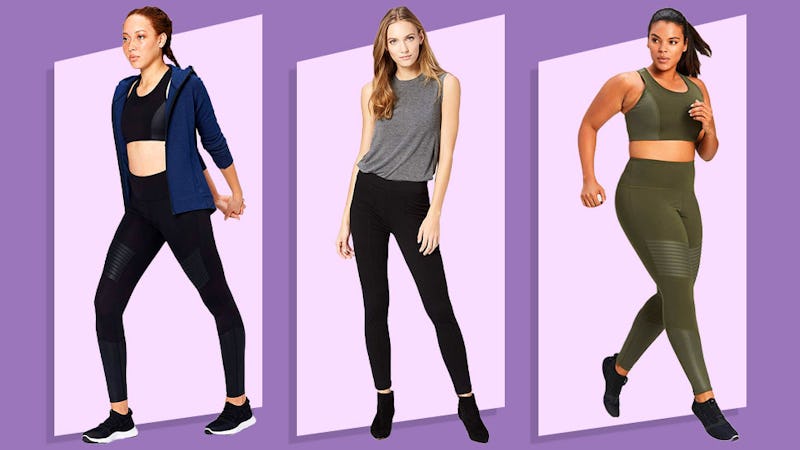 Amazon
As far as fashion goes, I'm thankful to live in a time when leggings are in style. They're soft, comfortable, and so versatile that they can be worn almost anywhere. And if you love leggings as much as I do, then it's smart to stock up — which is where Amazon comes in. While Amazon may be known for being a one-stop shop for gadgets and home goods, it also has a ton of leggings for every size, style, and price point. So, where do you start when searching for the best leggings on Amazon?
When shopping online you lose the benefit of being able to actually touch or feel the item before you buy it, let alone try something on, so it's important to look at the material, construction, and customer reviews. First, you'll want your leggings to be made of fabrics like polyester, cotton, spandex, elastane, or rayon. These will provide the maximum amount of softness, stretch, and comfort.
Next, think about the waistband. You don't want it to be too tight, but you also want to make sure it keeps your pants up so that you don't have to adjust them all day. Reading the reviews can be a great way to see what people are saying about how well they stay in place.
Lastly, think about where you will be wearing them. Are you looking for a pair of leggings for lounging around at home? Or do you need something you can wear to work or for a night out with friends? How about a pair to keep you dry during high-intensity workouts?
To help pair you with your perfect match, I've put together a list of the best leggings on Amazon and organized them into three categories (casual, dressy, and athletic), so you can easily find the right option for whatever you have on your agenda.