7 Of The Best Affordable Sex Toys That You Can Pick Up On UK High Streets RN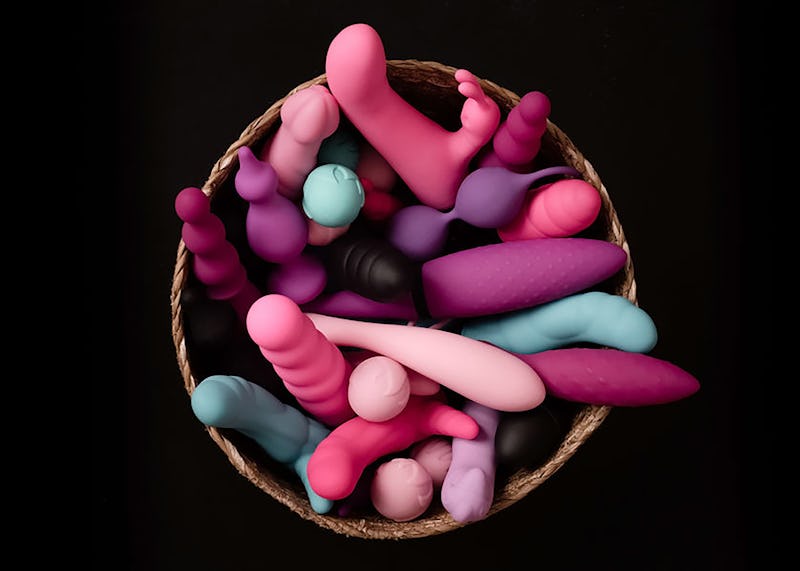 Vera Lair/Stocksy
Whether you're planning on a relaxing night in alone, need a bit of stress relief, or want to spice things up with a partner, introducing sex toys into the bedroom pretty much guarantees a good time. And there is so much out there right now to suit every kink, fantasy, and desire that the world is literally your sexual oyster. However, all that choice can come as a bit of a disadvantage if you are new to sex toys or aren't sure what you are looking to treating yourself to next. So, here are the seven best sex toys on the UK high street. While online retailers may have revolutionised the sex toy market — making it easier than ever to have new treats delivered to your house quickly and discretely —sometimes going into shops, seeing what is out there for yourself, and getting the opinion of a shop assistant can make a world of difference.
I love that (on the whole) the stigma and embarrassment that once surrounded sex toys has disappeared. Where it once may have been seen to be a little bit too kinky to buy yourself a bullet vibrator or bejewelled butt plug, you can now buy sex toys all over the high street, and many people won't even bat an eyelid.
Check out the best sex toys sold on the high street for those looking to start out a collection or add to the one they already have.