These Are The 7 Most Popular Sexual Fantasies, According To 4,000 Americans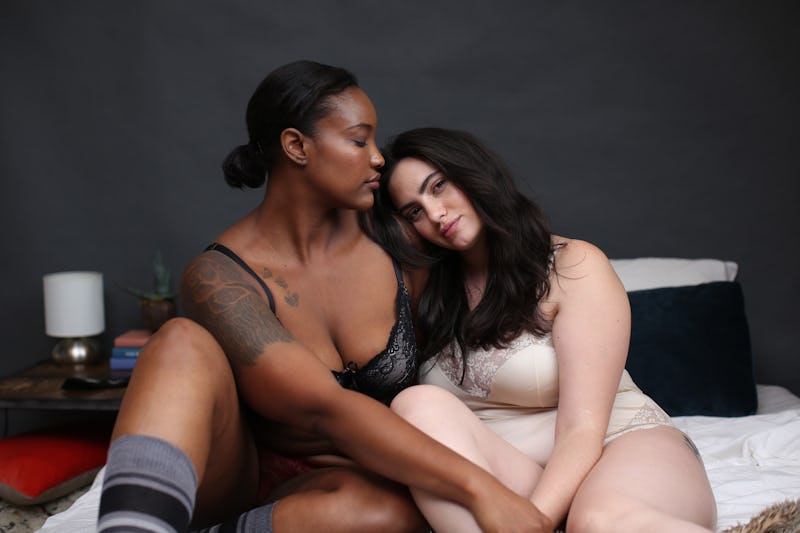 Ashley Batz/Bustle
Even if you're not used to talking about it, having sexual fantasies is a totally normal part of your sexuality. A lot of people might still think there's still a taboo around fantasies, but the truth is they're completely healthy, whether you're single or in a relationship.
"It's completely normal and healthy for couples to have fantasies," Sarah Watson, LPC and Sex Therapist tells Bustle. "To share them with your partner can create another level of intimacy and closeness. It can improve communication as well. Some fantasies aren't going to be played out in real life, that is OK. When sharing your fantasies with your partner it is important to share what you already enjoy about your sexual relationship together." And who knows? You may find that you both can get on board with what the other has been fantasizing about.
But what if you're not sure what's on your partner's mind? Well, a new book, Tell Me What You Want: The Science of Sexual Desire and How It Can Help You Improve Your Sex Life by Dr. Justin Lehmiller, Research Fellow at The Kinsey Institute, looked into what fantasies are brewing in most of our thoughts. According to The Wall Street Journal, Dr. Lehmiller surveyed over 4,000 Americans, asking them over 369 questions about their personalities, sexual histories, and all about their fantasies. The surveyed covered not only ages 18 to 87, but also a huge range of races, religions, and socio-economic backgrounds. And 97 percent of those who replied said that they had sexual fantasies — so it really is nothing to be embarrassed about.
Interestingly, though there were huge variation in fantasies, Dr. Lehmiller found that many of them fell into seven major categories, though there were three more prominent ones. Here's what we're fantasizing about.