These Incredibly Comfortable Shoes Will Have You Walking Around Europe In Style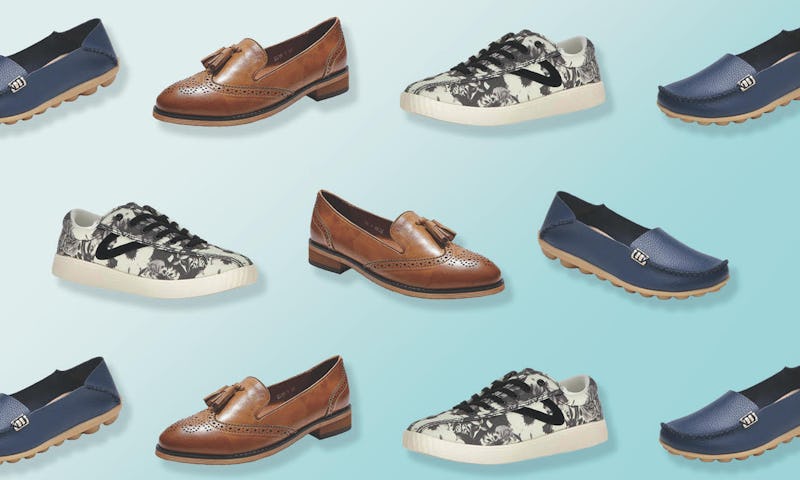 Amazon / Bustle
Europe is known for its fashion capitals and when you have a visit planned it can be stressful to figure out which shoes will do the job of both comfortably carrying you from sight to sight, while also ensuring you look good in pictures. Luckily, Amazon is full of shoes customers have already walked in and can report back on. When it comes to a great trip, the most stylish walking shoes for Europe also need to be incredibly comfortable.
When it comes to the look of the shoe, versatility is key. You'll appreciate the flexibility of having on casual but sleek shoes when you don't have to run back to the hotel to change between a day at the museum and dinner.
When it comes to comfort, a little prep will go a long way. Before you leave on your trip, you'll want to have worn the shoes around for at least a week to break them in. While many well-designed pairs will be comfortable straight out of the box, a week-plus to soften them up will only make them better. And when it comes to hours on your feet, adding an insole will also offer a much-needed extra layer of comfort and support.
Whether you'll be strolling the cobblestone lanes of London or wandering the hills of Tuscany, these reviewer-loved shoes will take you through Europe in style and comfort. Best yet, a lot of these picks are less than $25.