The 8 Best Tower Fans To Keep You Cool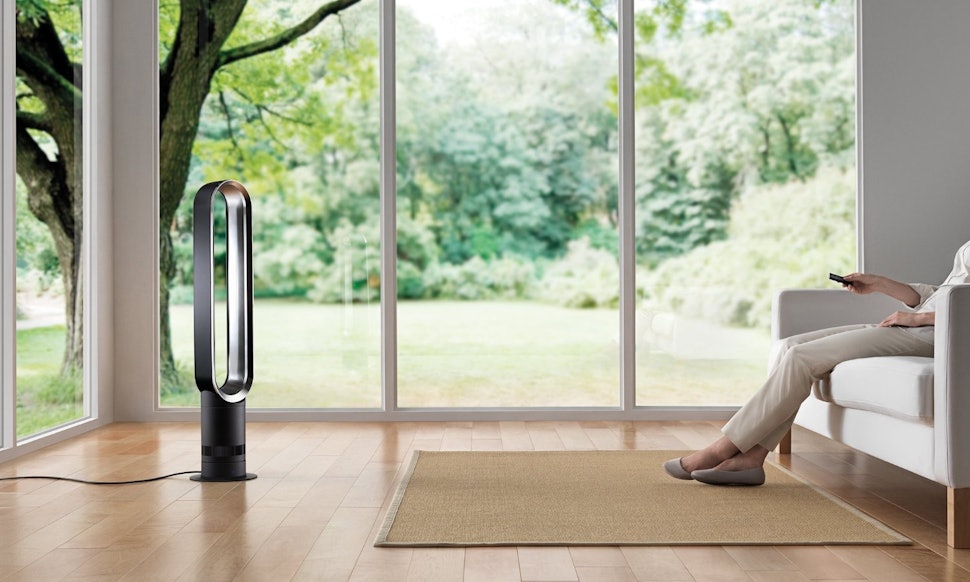 Amazon
When you're in the dead middle of summer, battling a heat wave that won't quit, the only thing you'll want to do is kick up your heels, grab an ice-cold glass of lemonade, and position yourself directly in front of one of the best tower fans to keep you cool. For many of us, central air-conditioning is simply not a reality. Short of filling up buckets with ice and sticking our feet in them, we have to come up with alternative cooling solutions that will keep us comfortable enough to get through the day and night.
And that's where tower fans come in. These floor fans come in a variety of shapes and sizes that can easily fit in any space and store upright in your closet when winter rears its head. Most have the ability to oscillate, which helps them deliver cold air to larger spaces, but unlike floor fans, they're stationary. Another huge benefit to owning a tower fan? Your noisy living space will seem a whole lot more peaceful because many are designed to be as quiet as possible.
There are even tower fans that double as air humidifiers and purifiers — talk about investing in a multitasking necessity. These eight highly rated tower fans will keep you cool and collected, without making a racket.