From Fluffy Fleece To Smooth Satin, These 8 Bathrobes Redefine Comfortable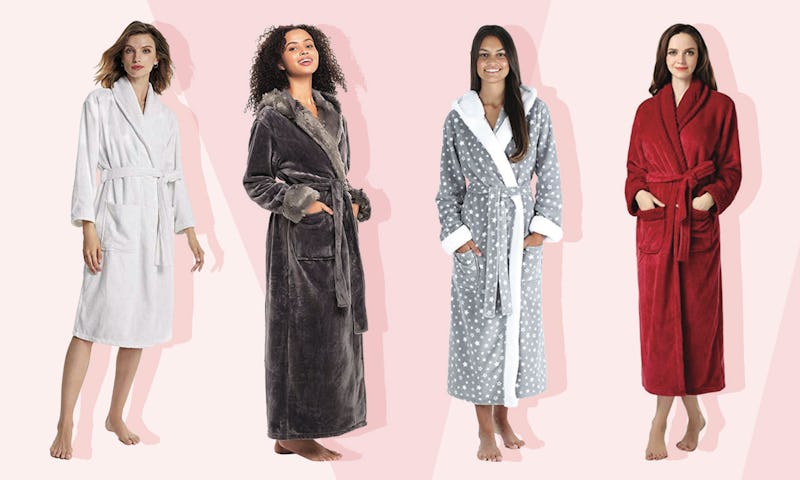 Amazon / Bustle
I own and adore a short, lace-trimmed satin robe that's great for getting ready and feeling glamorous on the weekends, but after a hot shower or brutally early wake-up call, I just want to wrap myself in something fluffy. Thus began my search for the most comfortable bathrobe, which turned out to involve a lot of house-bound comfort considerations.
If you're looking for a bathrobe to wear right out of the shower or after a dip in the pool, a cotton waffle or terry robe will absorb moisture to help you dry off more quickly, but keep in mind they're very thick and can feel heavy, especially if they've absorbed water. On the other hand, for bathrobes to wear around the house or while you get ready, you may want to opt for satiny polyester and fleece options, as well, since they're durable, cozy, and easy to care for.
Aside from material, you'll also want to consider length. Longer robes are great for colder temperatures or just hanging out after a bath or shower, although some choose not to wear them all day long since the length can inhibit movement. Shorter robes are great for daily wear and warmer climates since there's no extra fabric to trip you up or trail after you.
From classic terry cotton to silky satin to snuggly fleece, these robes on Amazon might just become the best thing about waking up.