The Best Debut Books Published By Female & Gender Non-Binary Writers This Year (So Far)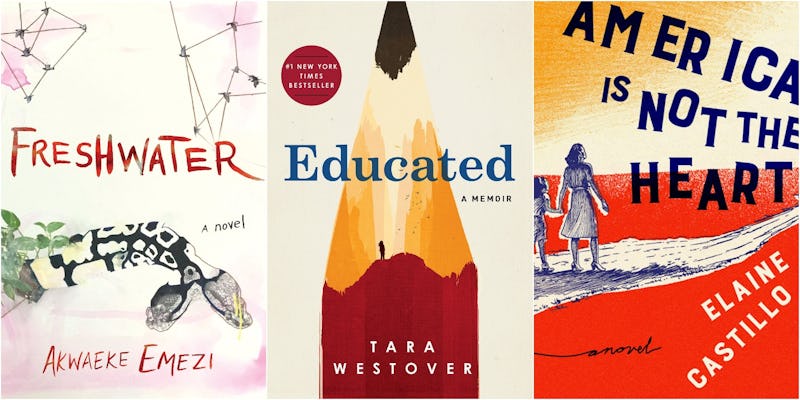 Three years ago, Kamila Shamsie published a call to arms in The Guardian: The writer challenged the publishing world as a whole to publish books penned exclusively by women for a whole year. That year? 2018. And while most publishers did not pick up the mantle, this year has still seen a slew of incredible debut books from female and non-binary writers.
Shamsie's call was a comment on three notable, long-standing literary trends: The significant amount of space given to male authors and reviewers in the press, the slew of male protagonists, penned by male writers, in best-selling and award-winning novels, and the disproportionate number of men - the number has hovered around 60 percent, administrators told Shamsie - submitted for the Man Booker Prize, one of the most prestigious fiction awards in the world.
It all functions in one exclusive circle. After all, there's a reason why male writers so often win major literary prizes: male writers, particularly white men, are granted publishing contracts more often than women and non-binary writers. In a study by Nicola Griffith that analyzed major literary prize results between 2000-2014, women writers who wrote female protagonists rarely won; if a woman wrote from a male perspective, she was slightly more likely to win. But the overwhelming critical favorites were works by men, about men.
And in a long-standing study by Three Percent, a translated fiction outlet based in Rochester, only about 30% of books translated into English were written by women. The takeaway? Male narratives garner more value. More social capital, more prizes, more publishing contracts. But the writers in this list are fighting against those statistics, proving in their brilliant, passionate, idiosyncratic ways that narrative diversity is essential.