The 9 Best Korean Toners For Glowing Skin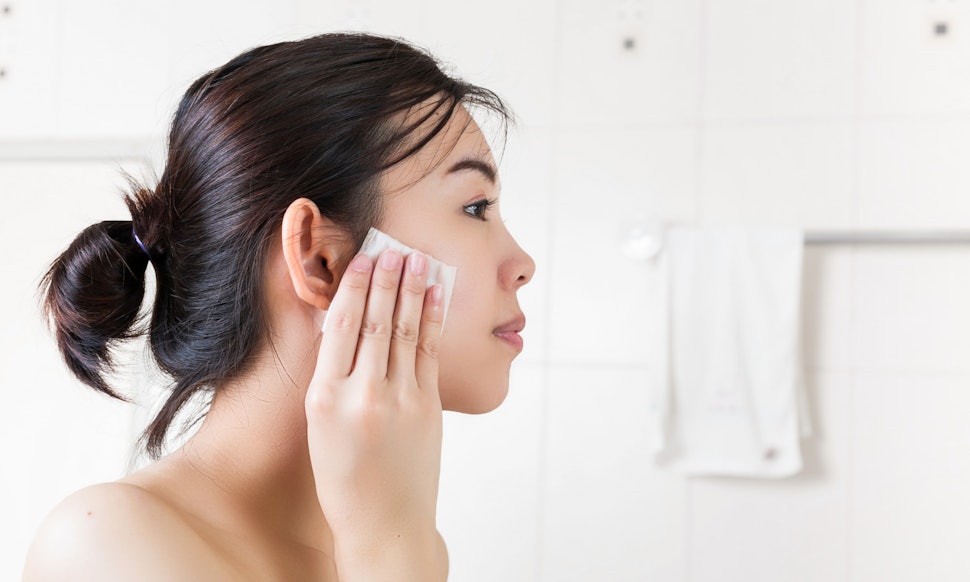 jayzynism / Bustle
Like most things in the vast universe of Korean beauty products, Korean toners are pretty much nothing like what we've come to expect from, well, typical Western toners. For starters, the main goal of the best Korean toners (which are often just called "skin") is to prep your face to better absorb the next steps in your routine — by hydrating and sloughing off dead skin cells that stand in the way. They can even minimize the appearance of pores, calm sensitive and irritated skin, and add a major boost of moisture, courtesy of ingredients like hyaluronic acid and essential oils.
Whereas most Western toners contain drying ingredients like alcohol and are only meant to get rid of dirt, oil and makeup from your skin post-cleanse — Korean toners are multitasking skin saviors that deserve their place in the sun alongside serums and moisturizers. Seriously, if you've been skipping toner all these years you're in for a major treat.
You'll use these Korean toners the same way you would a standard toner — by applying a few drops with your palms or a cotton pad — and they'll certainly do a bang-up job of cleaning pores, ridding your face of excess sebum and oils, and helping your skin maintain a healthy pH balance. But, they're also excellent stand-alone beauty potions that you may come to love as much as your favorite moisturizer.