The 9 Best Sex Positions For Building Emotional Intimacy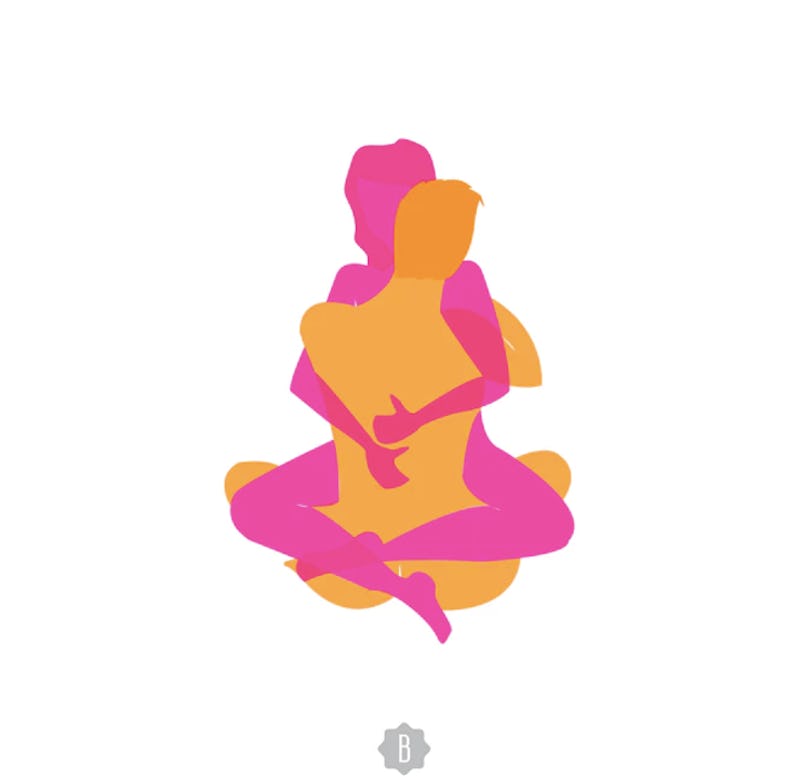 Caroline Wurtzel/Bustle
There are a lot of different ways to improve your sex life. A lot of them focus on the physical side of sex, like a new toy or a sex position that provides more stimulation. But it's important not to forget the emotional improvements that can make your relationship — and your sex life — better.
"The best way to take your relationship to the next level is through emotional vulnerability," Shirani M. Pathak, licensed psychotherapist and founder of Relationship Center of Silicon Valley, tells Bustle. "When you allow yourself to be emotionally vulnerable with your partner from an authentic place, your bond grows to new levels. This emotional intimacy is the foundation for really hot sex in ways that will blow your mind. You'll be able to share not only your fears, your worries, your concerns, you will also be able to share your fantasies, your desires, and what gets you extra hot and excited in bed."
How do you increase emotional intimacy? You can focus on having more open, vulnerable conversations with your partner, but you can also try sex positions that put the emphasis on the connection between you. Here are some sex positions that can help you build intimacy, because it can really make a difference to your sex life.