7 Apps That'll Help You Live Your Best Love Life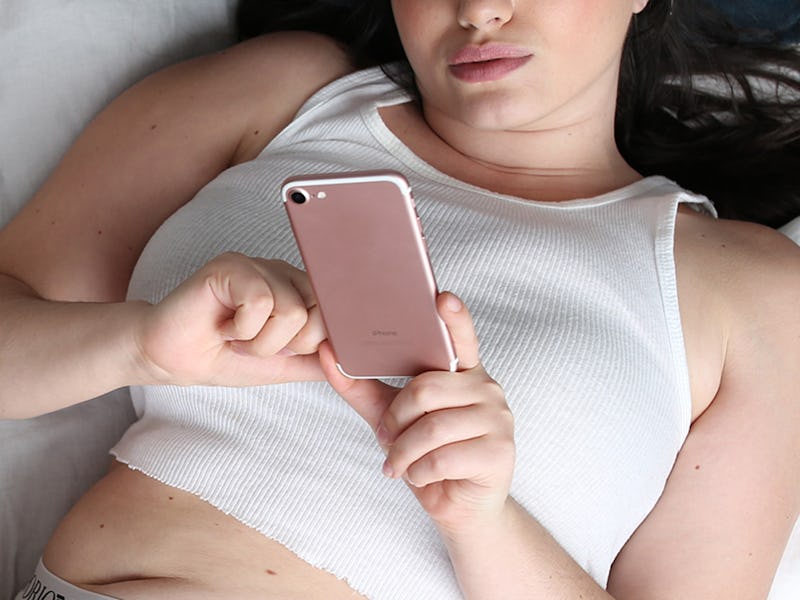 Ashley Batz/Bustle
For some people, talking about sex and relationships, asking questions, and seeking advice is a normal part of their life. For others, it's a little more complicated. They feel self-conscious or just don't know where to turn, so learning about it and improving their love life feels like a huge task to tackle. Luckily, that's exactly where apps come in.
"I grew up in Tennessee where there was only abstinence-based sex education," Brianna Rader, a sex education advocate and creator of Juicebox app, an iOS app that connects you with sex and relationship coaches, tells Bustle. "I had to confront a lack of information and openness on these topics from a young age, and I began formally working in the sex education space while in college. I hired professionals to provide workshops at my university. Since I was the organizer, I attended every workshop, and they honestly changed my life. They gave me the tools I needed to discuss sex with my partner and made me a bolder more confident person who knows what they want and how to get it, in relationships and the bedroom. This also affects my overall happiness and confidence outside of my personal life. I know it sounds cheesy but knowledge is empowering, and I've had better one-night stands, dates, and relationships because of these professionals."
Seeing the huge influence that education and communication had on her, Radar wanted to share that with as many people as possible. "I want everyone to have access to the expertise I had," she says. "An old product we ran targeted teens and young adults, but we had an a-ha moment when looking at that data. We consistently found older adults using our product, trying to get in-depth sex and relationship advice and realized people need more access to these experts so that they can have a conversation and work through larger issues. We realized everyone needs this expertise — regardless of age."
But Juicebox is not the only app that can help improve your love life or your sex life, there are some other options you can try. Whether you're single, in a long-term relationship, or just curious, there are so many apps out there to help.