The 9 Wildest Julie Cooper Moments From 'The OC' Make Her The Queen Of "Bad Moms"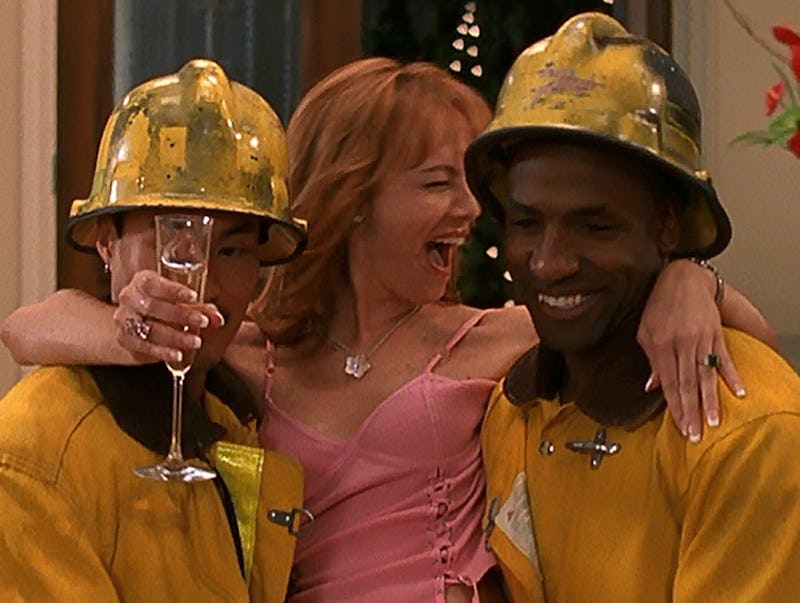 Warner Bros. Television
Looking back at the series, the parents on The O.C. were pretty dysfunctional, to say the least. While Sandy Cohen could easily win a Father of the Year award, Kirsten and Julie Cooper weren't always the most responsible moms. But Julie Cooper (played by Melinda Clarke) will always go down in TV history as one of the most notorious "bad moms," with plenty of shocking moments that made fans want to keep watching, even during the show's less popular seasons.
For any true O.C. fan, it's impossible to forget all of Julie's wildest decisions, from having an affair with her daughter Marissa's teenage ex-boyfriend Luke, to trying to frame Ryan for attempted murder so Marissa could return to her lavish lifestyle scot-free.
Julie does end up changing for the better by the end of the series, trying to create a more stable life for her youngest daughter, Kaitlin. But some of The O.C.'s most entertaining moments revolve around Julie's rash decisions and mishaps, as they bring chaos into the lives of the Cohens-Nichols, as well as Marissa, and her first ex-husband Jimmy Cooper. Let's face it, though: their lives and the show would've probably been so mundane without her.
Here's a look back at Julie's most shocking moments from The O.C. that'll make you want to re-watch the series immediately.