'The First's Super-Talented Hannah Ware Has A Sister You've Definitely Heard Of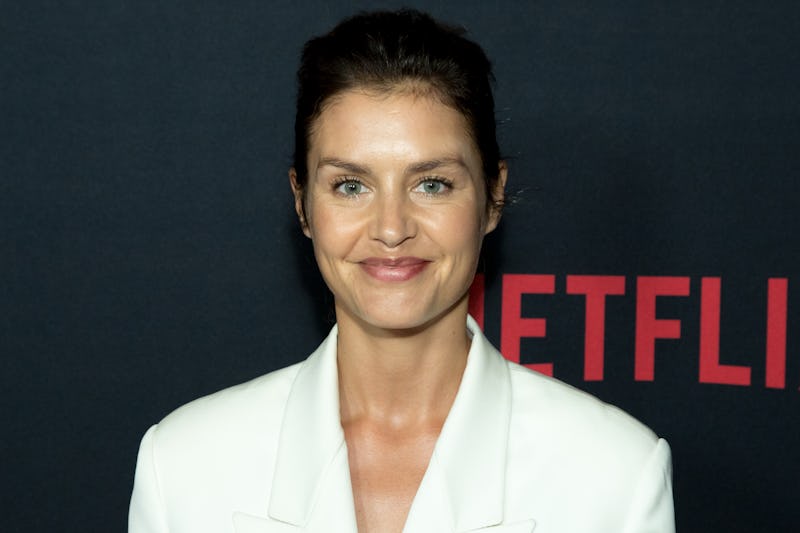 Greg Doherty/Getty Images Entertainment/Getty Images
Sky high rent driving you bonkers? Feeling like a change of scene? Well, maybe it's time to consider relocating to Mars. One second, what? Sorry? Well, this might not be something available to you as an option right now, but new sci-fi drama The First is a look at what that option might actually be like. And guess what, it even features some British talent with famous family-members. Yes, the actor who plays Sadie in The First, Hannah Ware, is the sister of singer Jessie Ware.
The new show, which began airing on November 1st on Channel 4 is set in 2030, with humans aiming to colonise Mars. Hannah is starring as a lead in the new show, made by American giant Hulu, opposite Hollywood legend and bad boy, Sean Penn. Now that is a bit of an accolade isn't it?
The show is written and created by Beau Willamon. Willamon is a well known and respected writer, perhaps most famous for being the brains behind House Of Cards, another fictional, but pretty believable, hit TV show.
What is especially of note is that she is starring as a fellow astronaut, not a mere object of affection. Speaking to The Evening Standard she made it clear that she only chooses roles where she feels she is an equal, not an object.
"I didn't get into acting to play diminished women. I'm not in this career to represent two-dimensional women, or the kind of women who are just there to be the object of men's affections. I turn down scripts like that as a matter of principle."
Hannah has already accomplished quite a lot. Born in London, she grew up South of the river and began modelling at a young age, signing to Storm Models at just 12. She worked for multiple brands including L'Oréal. I guess she really is worth it am I right? Her early career, which some might say was a little too early, was actually super positive, and saw her take opportunities she might not ever have had. She told the The Evening Standard, "It gave me independence — and enough money to take myself around the world".
The talented actor, who according told Vanity Fair she only took acting lessons "on a dare" back in 2011, originally yearned to be an architect.
"I am a failed architect if I'm honest. I got a degree in art history and was about to get another degree, in architecture, but realised I would be terrible at building things because I've got really bad spatial awareness."
She got hired on her first audition for The Boss starring as Kelsey Grammar's drug addicted daughter. Thus began a career in which she has low key knocked it out of the park, and pretty quickly. She has starred in lots of great TV shows including Betrayal and movies like Agent 47.
Talent obviously runs in the family, as Hannah's sister Jessie has found success as a singer song writer with bangers like Wildest Moments and has even gone on to have a hit podcast, Table Manners. The podcast is cohosted by her mum Lennie and is basically being sat in the kitchen with pals, having great chats. Perfection.
Catch Hannah on The First on Channel 4, Fridays at 9p.m.