Cheryl Clapped Back At Speculation Her Single Is About Liam With SUCH A Good Point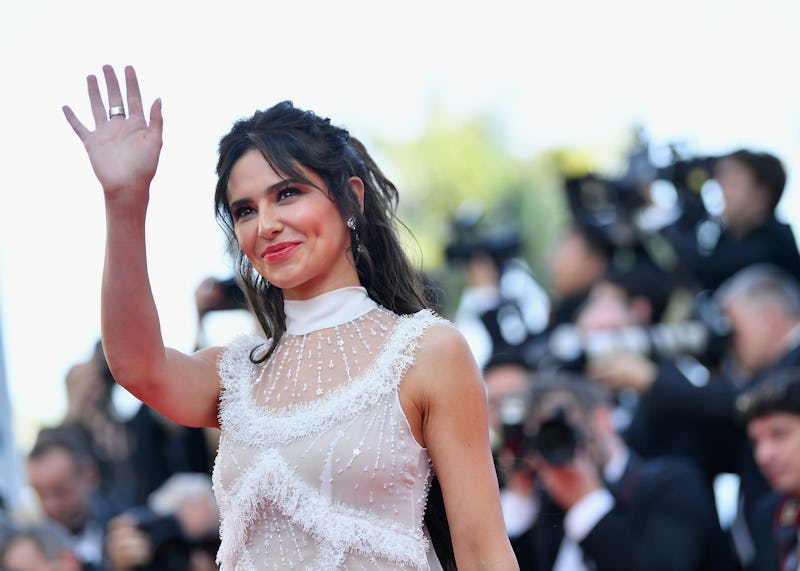 Emma McIntyre/Getty Images Entertainment/Getty Images
If I have said it once I have said it a thousand times, dating in the public eye must be the absolute worst, and Cheryl has had a right old time of it. Imagine, having a bit of a drunk barney on the way home from the club — only to have a load of flipping paparazzi taking photos of you when all you want is a halloumi wrap and bed. Add to this your creative output being analysed for any kind of a hint of a mention of your ex? Well, Cheryl's new single is not about Liam Payne.
And honestly, good on her for clarifying because you know that speculation was bound to start pretty quickly. She set the story straight recently when speaking on fellow musician Jessie Ware's podcast Table Manners. Ware's podcast, which she hosts alongside her firecracker mum Lennie is pure comfort and makes you feel like you are sat down with them at their kitchen table, chewing the cud and having a natter about all sorts. They describe it as "...a podcast about food, family, and the beautiful art of having a chat, direct from her very own dinner table".
And Cheryl's appearance was just as open and comfortable as that— a lovely old natter.
And I guess she knew that tongues would be wagging with her new track being titled Love Made Me Do It. So, in true Cheryl no-nonsense style, she just said it how it is, confirming that she had already finished the tracks on the album before she and the former One Direction star turned solo artist Payne had split. "All the music and all the songs that I've got ready were done way before we split, none of them are about anybody. I wasn't sat writing a love poem to anyone or about anybody".
She was eager to explain that the first track from her new album is centred around love as a whole, like the experience and excitement of letting love take the wheel. "It's something that anyone who's been in love will be able to relate to in some way or another. It's catchy and it's fun. It's not about one specific person or relationship, it's more about me being the lover of love that I am. I just love love!"
Fans are thirsty AF for some new tunes from the Geordie star. Understandable considering bangers she has released some pretty darn catchy songs like Parachute, Promise This, and her most recent single I Don't Care. But guys that was four years ago! Understandably, the artist explained on Table Manners that she had needed to take a good break, for the sake of her mental health. "I needed it for my sanity," she said. I honestly didn't know how much I needed it until I did it. I'd just had enough. I wasn't inspired, I was jaded".
She went on to add that she had reached a point where no part of it was enjoyable anymore. "It felt like a negative space I was living in and then you get to the point where it's like "What is the point?" I could be doing something I hate doing and feel the same way, so why am I like putting myself through this?" she told Ware.
It is clear that the break has done her good, and her new album is something to be really excited about, the video alone is like, fire. She posted a clip from it on her Instagram account, simply captioned "#lovemademedoit 09.11.2018".
Put that date in your diary guys, if her track record is anything to go by, it's going to be a banger.