The 'AHS: Apocalypse' Finale Made Billie Lourd Cry, But Not For The Reason You'd Think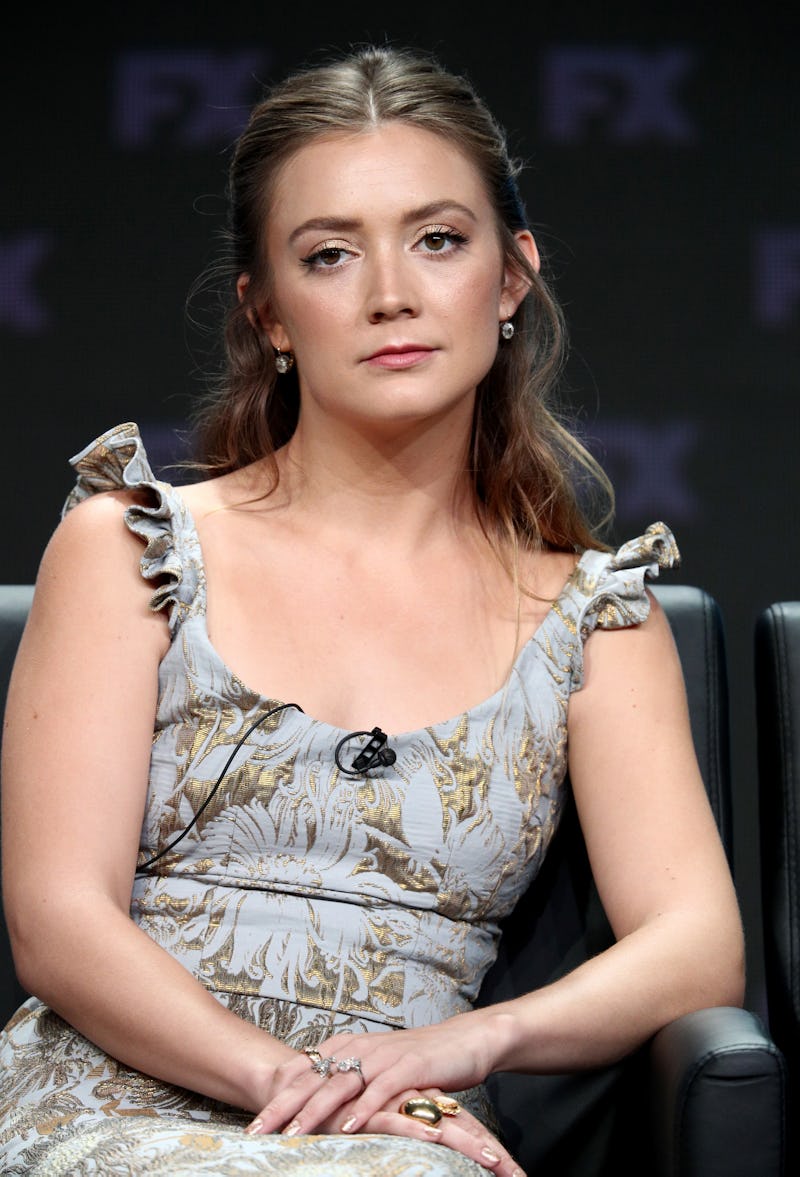 Frederick M. Brown/Getty Images Entertainment/Getty Images
On Wednesday night, the story of American Horror Story: Apocalypse will come to a close. And while it's been a particularly riveting season, full of numerous AHS crossovers and a compelling (though also downright terrifying) storyline of a apocalyptic world and how it all occurred, there's still a lot of ground to cover before the end of the hour. So will the Coven witches defeat Michael Langdon once and for all? Considering that the AHS: Apocalypse finale script made Billie Lourd cry, viewers should prepare themselves for an unforgettable conclusion to this chilling tale.
Mallory has proven to be an interesting character for Lourd to explore, though, during a recent chat with E! News she admitted that she had no idea just how pivotal of a person her character would become throughout the season. Well, at least not at first. "Ryan[Murphy] came to me one day and said, 'You know you're the f*cking Supreme.' And then I figured it out after Episode 3, during that interview scene, I was like, 'OK, this is going somewhere,'" she told the outlet. "But I always kind of have that sense when I sign on to these shows: that the character's never what it seems to be in the beginning."
However, Mallory's journey isn't over with just yet and Lourd promises the finale will answer all of your remaining questions in the most brilliant way. "When I read that script, I was so excited I actually cried," Lourd admitted. "It is for the fans, it answers all the questions, it ties a perfect little bow on the season and I think people are going to be really, really satisfied — I hope." Lourd added: "I've been wondering where Mallory came from, how she became this person, and what it all means, and all the questions get answered."
Typically, the thought of an actor crying over any AHS script signifies dark times are ahead. But considering that Lourd's were tears of excitement rather than sadness, could it be possible that the end result includes good prevailing over evil? It wouldn't be the first time a season of American Horror Story ended on a hopeful note. Considering all the death and mayhem that the season contained, both on Murder House and Coven (two shows that have served as major crossovers for this season), they both ended on relatively happy notes as well. Perhaps Apocalypse will follow the same pattern.
Eagle-eyed fans have been quick to notice that Jessica Lange will be reprising her role as Constance Langdon once more for the finale, given that she appears briefly while having a rather intense interaction with her grandson, Michael. Some may also think they can catch a glimpse of Angela Bassett's Coven character Marie Laveau. Will Lourd get to share any scenes with these two acting legends? That'd certainly be enough to make any finale script exciting. Interested viewers will just have tune in for the finale on Wednesday, Nov. 14 at 10 p.m. ET on FX to find out one way or the other.