Here's What The Winners Of 'America's Got Talent' REALLY Get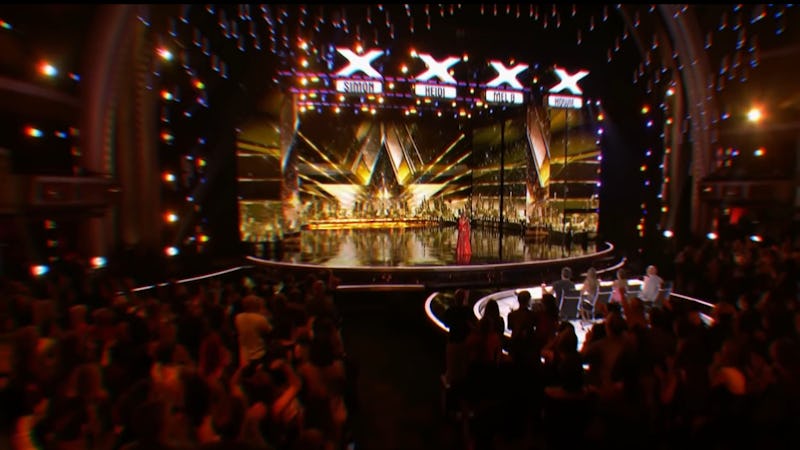 NBC
America's Got Talent is a reality competition show unlike basically anything else on TV. There's not one sole focus, like dancing, singing or athleticism. It's truly anything you want it to be. It also advertises a pretty sweet prize to those who make it all the way to the end — so what do contestants win on America's Got Talent?
As most fans might have heard, delivering the $1 million prize that the first-place winner receives is a little more complex than you might think. According to a Forbes article from 2016, that total grand prize is actually delivered over the span of 40 years, with $25,000 of tax-free bucks deposited annually to whoever takes the prize.
Forbes also noted that winners of the NBC competition may be offered the opportunity to take a lump sum all at once, but that would ultimately lower the total money won by a significant amount. Should they choose that option, they'll land "in the $300,000 pre-tax range, putting the ... total post-tax take home in the $150,000 - $200,000 range," the report states. That amount of money still is nothing to sneeze at, but it's a far cry from the whopping million dollars touted as the grand prize.
While that's a fat stack of cash waiting for whoever takes the final prize, no matter which way you slice it, it's also not the only reason people compete on the show. The public is quick to get swept up with contestants, skyrocketing them to fame, and you never know what that excitement could earn you in the long run. Bianca Ryan, who won the first season of AGT at age 11, told E! News that the show changed her life well beyond the prospect of prize money
"It's been an incredible journey! It changed my life in so many ways. Never did I think I would be able to travel the world and meet fans and real people that look up to me and hear me as some type of legend," she told the outlet. "I've been able to be on shows like Ellen DeGeneres and Oprah Winfrey and work with amazing producers and writers like Kara DioGuardi, David Foster and Quincy Jones!"
Judge Heidi Klum told Deadline that the unpredictable nature of the show is what's helped it build such a dedicated fanbase. "Because it has people who are young, old, and everyone in between," she said. "I think it's astonishing to people to see how some people have these amazing talents when they're sitting at a cash register somewhere, or they're a lawyer somewhere. Or it's a mom who has kind of put her thing on hold because she wanted to be there for her family. You hear their stories and you empathize with these people."
There are more than a dozen contestants left vying for votes in this week's finale of AGT, and they're all living up to the name of the show. Singers, violinists, musicians, comedians, dancers, and trapeze artists abound, so strap in — we're probably in for a pretty interesting finale.