'The Bachelor' Twins Could Get Spinoff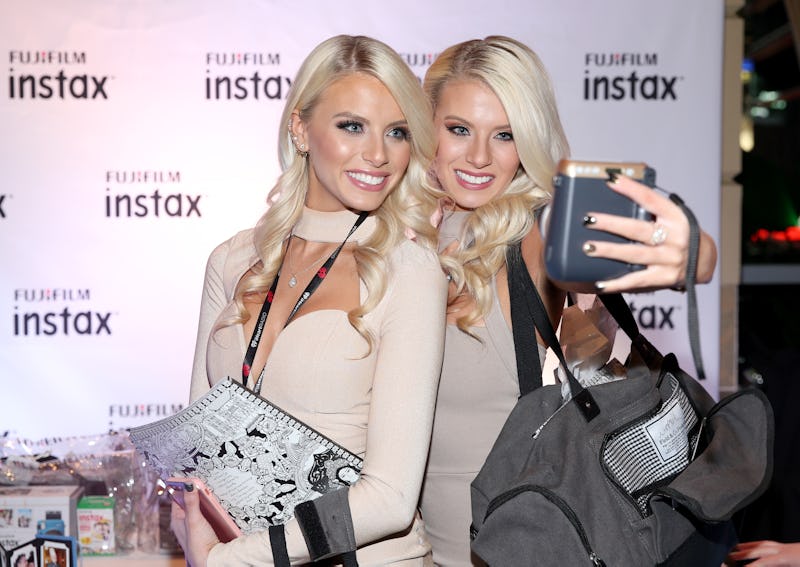 Phillip Faraone/Getty Images Entertainment/Getty Images
Aaaaand it looks like Bachelor Nation might be adding yet another program to its arsenal: Us Weekly has heard through the grapevine that Bachelor contestants Emily and Haley Ferguson could be getting a spinoff. As Us Weekly reported on Monday, the twin sisters are apparently trying to pull a Ben Higgins and Lauren Bushnell, i.e., they're finalizing a deal for their very own Freeform show. Yes, the romper-clad heroines of Bachelor in Paradise Season 3 may be heading to the Channel Formerly Known As ABC Family.
According to Us Weekly's source, the show would document Emily and Haley living their lives in their hometown of Las Vegas. If this series happens, I hope they go to the Taco Bell Cantina that just opened up on the Strip. That luxurious multistory T. Bell looks like the most magnificent place on earth, and I bet the Ferugsons, those lovable goofballs, would enjoy everything it had to offer.
I would like to live vicariously through Emily and Haley as they knock back fancy blended T. Bell drinks, wolf down fancy T. Bell shareables, listen to the fancy T. Bell disc jockey, peruse the wares for sale in the fancy T. Bell shop, and hang out on that fancy T. Bell patio. It would be a blast— nay, a Baja Blast.