Ban.Do x Private Party Made The Swimsuits Of The Summer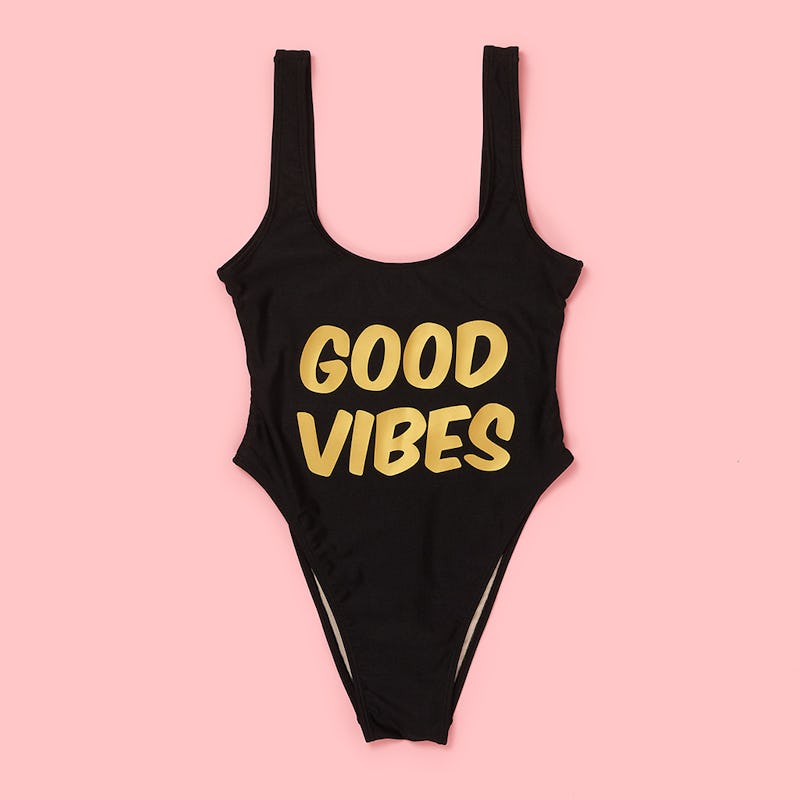 Ban.Do
Spring is officially here, and whether you're gearing up for Spring Break or just dreaming of summer, it's time to prep your warmer weather wardrobe. The Ban.Do x Private Party swimsuit collection is the only swimwear you'll need for any occasion that involves the beach or a pool.
While high waisted bikinis are definitely having their moment, the one pieces from Ban.Do x Private Party are definitely going to be the suits of the summer. The vibrantly colored, high cut thigh details give retro Baywatch vibes to the suits. Plus, even if you're not heading to the pool or beach just yet, the one piece design with a low scoop neck are perfect for wearing beneath a pair of shorts for whatever festival you plan to hit up as the temperatures continue to rise.
While the design itself is great, the fun messages on the suits are the real star of the Ban.Do show. With everything from Good Vibes to Pool Party To Available For Weekends, the suits are basically the good time you want to have this summer in clothing form.
Currently, the swimsuits come in sizes small/medium and medium/large and will retail for $99. If you want to snag one of the suits, they're set to launch on March 23 so you don't have long to wait.
Clearly, these suits will be the staple piece for the summer.
No matter what the occasion, they're perfect.
If you want to snag one of the new Ban.Do x Private Party swimsuits, get ready to shop on March 23. These are sure to be the suit of the summer.