Captain Lee & Chief Stew Kate Have An Entirely New Crew On 'Below Deck' This Season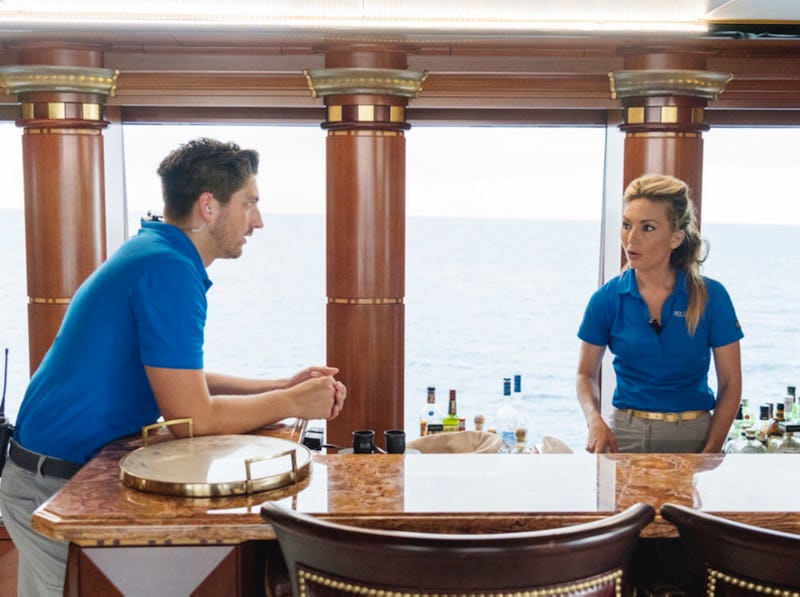 Greg Endries/Bravo
Bravo's Below Deck takes viewers behind the scenes of a luxurious life on the open seas, featuring the lives and drama of employees who keep uber-fancy yachts running for their interesting and varied clienteles. The reality series is entering a new season this week, and at the same time introducing plenty of new characters. Based on the biographies provided by the network, the Season 6 cast of Below Deck is pretty comfortable in their sailing skills.
The cast is a mix of familiar returning faces and exciting new additions, and it's sure to be an interesting season to witness. Captain Lee Rosbach told RealityBlurred.com back around Season 3 that he thought the Bravo original provided "a pretty accurate snapshot" of yacht life. "What happens happens and it's all caught on film."
He also assured that there are plenty of aspects of the experience that shocked him — he perhaps didn't realize how much drama happened behind closed doors, even on a crew under his command. "Hell yes, I'm surprised," he continued. "I think one of the biggest lessons that I've learned since I started doing a series is that a captain who thinks they really, really knows what goes on with his crew all the time is fooling himself, because he doesn't."
Even if a captain doesn't always know what's happening with their crew, veiwers are about to as the newest season premieres. Before that happens, let's get refreshed on old faces and introduced to the new: