Toast Fans, You Won't Regret Investing In One Of These 4-Slice Toasters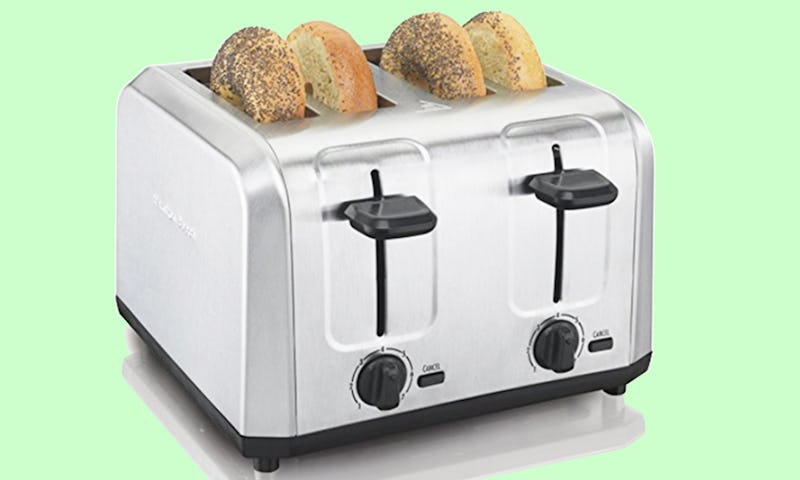 Amazon/Bustle
When it comes to picking the right toaster, having the option to serve more people at once — or just warm up multiple items simultaneously — is ideal and a major time saver. For this very reason, the best four-slice toasters reign supreme over their smaller, two-slice counterparts.
When it comes to picking the best toasters, you always want to consider durability first — after all, you want whichever one you choose to keep working, don't you? Beyond long-lasting specs, you also need to think about the basic settings you'd likely use on a daily basis. If you're an avid bagel eater, for instance, you should look for a toaster with a bagel heating (aka single side toasting) function. And let's not forget about design. If you frequently toast large chunks of bread, you'll want to look out for wider toasting slots and other accommodating features like cord wrapping and a sleek body that won't take up too much counter space.
I've done all the research for you, and, here, you'll find the three best toasters you can get on Amazon. They range in price and functionality, but you won't regret investing in a four-slice option. Should you need something even more compact, do yourself a favor and check out the best mini toaster ovens.