This Enviable AF Active Wear Is So Stylish It's Almost Too Good For The Gym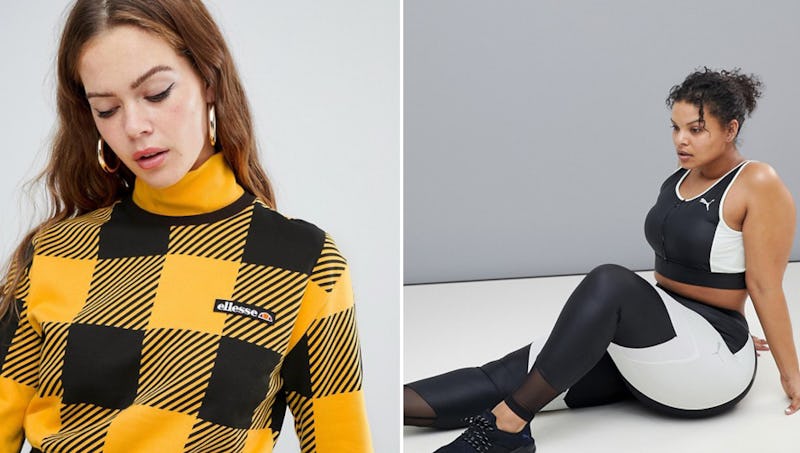 ASOS
No brag but being glam and chic every day is really an utterly exhausting task. OK just kidding, but real talk — isn't hauling one's sorry tush out of bed every day just about as hard as it gets? Especially when you need to throw on work-appropriate garb and get on it. For some of us, work appropriate garb is basically whatever you want but for most of us, sartorial freedom is held for the weekend. And what is more weekend than pulling on leggings and a t-shirt. Hell yes and the best active wear in the UK is going to have you hopping to the gym — or just to the shops.
Seriously though, active wear is not solely for those interested in fitness. I mean I will be honest and say at this moment, I am dressed as let's say, someone who might consider themselves an "athlete." But am I training for the Olympics? Do I have a cheeky half marathon in the diary? Hell no. The only thing I am running to is the kitchen to grab another coffee.
Walking around town in your active wear might mean you are rushing to your yoga class, nipping to the shop, or just out for a stroll. But what it definitely means is you are so hot right now.
This winter, the best way to shake away the winter blues is to get into your best active wear. Who knows, maybe you might even go for a run, but no matter what, you go girl.