Tie Dye Is Back For 2019 & It's Even More Joyful Than You Remember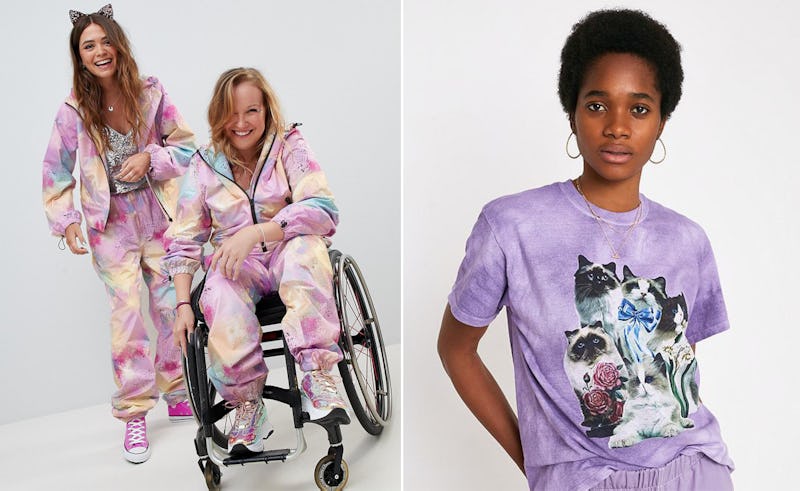 ASOS/Urban Outfitters
The great thing about fashion, is when you get old enough things just come back around and are stylish again. And you know what is back in? Tie dye. I mean, for bright colour obsessives like me it was never out. But as it is in again there are absolutely butt loads of pieces out there offering ways to spice up your wardrobe and, of course, excuses to add more colour to your look. And you can forget hippy vibes, tie dye trend in 2019 is chic AF.
Tie dye has a bit of a rep for being the stalwart of surfers, hippies, and people who discovered themselves while travelling. So rule one of tie dye club is that you need to throw images of tan coloured harem pants out of your mind immediately. Once you have cleansed your mind of such lurid images you will be able to open up your mind to the wonder of tie dye and all of its wonder.
Babes if it is good enough for the likes of Christian Dior, Calvin Klein, and Stella McCartney — which it is, according to Fashionista — it is absolutely good enough for you. I mean even Kim Kardashian was peddling bright coloured garms in her Kimoji collection. Here's how to get involved.
So basically, tie dye is going to be absolutely massive, so go wild and have fun with it.