These Beauty Box Subscriptions Will Make The Perfect Christmas Gift For Any Skincare & Make-Up Fan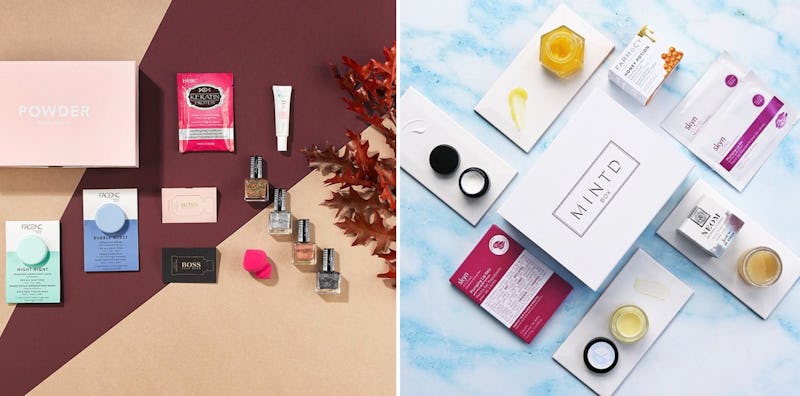 Powder/Mintd
Let's say you have a partner, friend, or relative who is an absolute beauty fiend but is also super super fussy when it comes to the products they use. What are you supposed to buy come December time? Well, beauty box subscriptions can be the perfect festive present.
They're an ironclad way not to mess up your gift. After all, who wouldn't want a box filled with five luxurious goodies? Not only do subscription services like this give you the chance to present someone with a gift every month but they also allow your loved one to try out a bunch of new products before they commit to the full-sized version.
It's not just make-up that's included. Several beauty boxes feature skincare, body, and haircare products from seriously expensive brands. And if the person you're buying for is into nails and/or perfume, there's a box for that too.
Some are admittedly a lot more expensive than others. There's an easy way around that at Christmas. Example: if you're buying for your mum, you could band together with your siblings and splash out on a real treat. But if you're unable to spend a lot or don't have anyone to share the cost with, there are plenty of affordable boxes to subscribe to with some starting from just £10 a month.
Here's some of the very best available in the UK right now.