7 Of The Most Effective Ways To Prevent Blisters That You Probably Haven't Tried Yet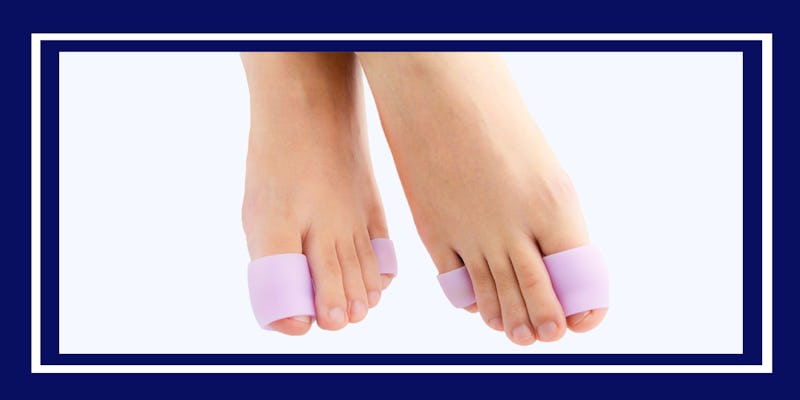 Amazon/Bustle
There's nothing that can spoil a gorgeous day of hiking or a fun night out dancing like getting horrible blisters. If you're into active hobbies, whether that's running, hiking, dancing, or even just spending a few hours shopping around town, you need the best blister protection for feet. You don't want to be that person who has to stop every 10 minutes to adjust your socks, or reapply that sagging band-aid that keeps bunching up around your heel.
Blisters may only be the size of a pea, but they can put you through an incredible amount of pain in that tiny square space — one simple centimeter can ruin your whole afternoon. Most traditional prevention techniques don't work; Band-aids typically spend most of the day wadded up in your shoe while wraps and dressings rarely offer enough cushioning to be effective.
Fortunately, the modern age has brought us major advances in blister prevention technology and there are now tons of products out there that can help prevent your feet from screaming while you attempt to walk. The selection includes sprays, balms, cushions, pads, gels, and even special socks that stop your shoes from rubbing against blister-prone zones. Take a look at some of the best blister prevention products available and then venture out into the world with confidence.