5 Books That Will Fill The 'GoT' Shaped Hole In Your Life Come Summer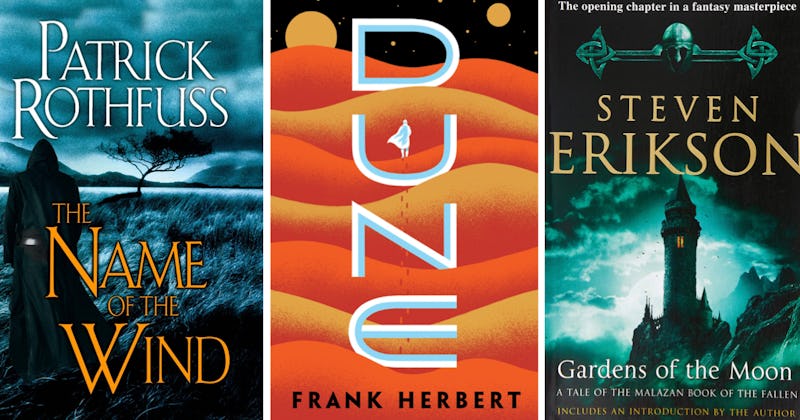 J.R.R. Tolkein or George R.R. Martin didn't just write books, they created entire universes that easily rivalled the diversity and complexity of our own. And they're arguably much more fun to get lost in. Aside from all the sex and violence — two obvious draws to any fantasy series — it's the characters and the landscapes of in Lord Of The Rings and Game Of Thrones that have enthralled millions of readers for years. That's why, if you've rinsed both series for all they're worth, then you might wanna check out the best books like Game Of Thrones & Lord Of The Rings.
With HBO currently airing Game Of Thrones' final series, the TV show is literally all fans can think (or talk) about right now. But there is also that worrying thought at the back of your mind: just what am I going to do with myself when this is all over? Well, picking up another all-consuming fantasy series might be a place to start. While these novels won't be entirely the same as Game Of Thrones or Lord Of The Rings (none of these authors have double initials in their name, for one), they'll at least provide the rebound you need to get over the end of Game of Thrones season eight.