5 Bargain Cooling Mats To Keep Your Dog Chill In The Heatwave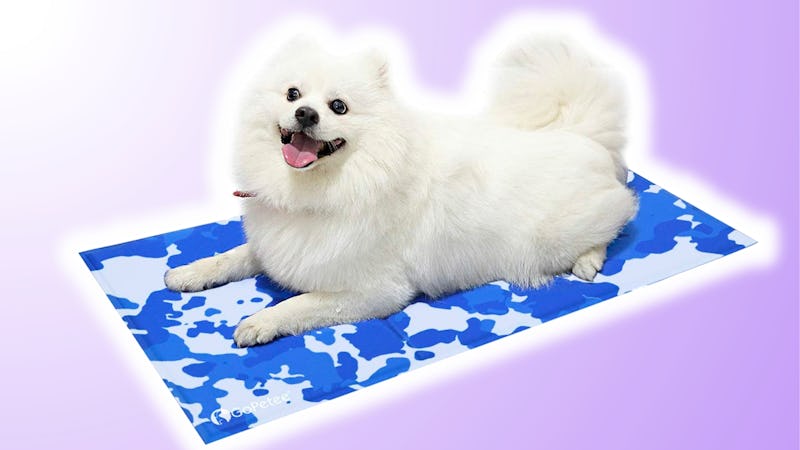 Amazon
There's no two ways about it: it's hot out there. Give your furry best friend a break from the heat with one of these best selling cooling mats for dogs. The right cooling mat will make your dog more comfortable and able to settle in the hot summer months. It's important to keep your pet hydrated and look for signs of over heating if they're active or outside a lot.
According to Oxfordshire animal charity Blue Cross, some of the ways to keep your dog cool and prevent heatstroke include:
Making sure they have access to clean water throughout the day
Walking your dog at cooler times of the day (morning and night)
Keeping an eye on them for symptoms of dehydration or heat stroke. These include heavy panting and loss of energy
Never leaving your dog in a car, even with the windows open
Making 'ice lollies' for your pup by freezing their favourite food mixed through water
Swimming or wetting them to cool down
If your pup is a city-dweller and unable to take a dip, one of these cool mats might be the best way to relieve them from the heat of the day. Here, we're sharing Amazon's most popular cool mats based on their sales - and they're all non-toxic and under £25!
We only include products that have been independently selected by Bustle's editorial team. However, we may receive a portion of sales if you purchase a product through a link in this article.
Amazon's Top 5 Best Selling Cool Mats For Dogs