These Cyber Monday Deals On Watches Make The Best Presents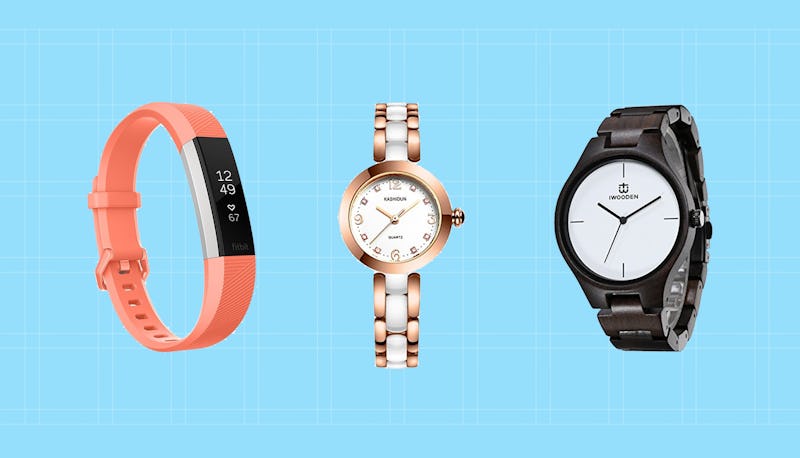 Amazon / Bustle
Now that everyone and their mother is glued to their smartphone, watches aren't exactly as necessary as they used to be. But they do make for a classic luxurious gift that someone might not otherwise buy themselves. The best Cyber Monday deals on watches could just mean knocking out half your shopping list with a present that says, "Hey, you're classy AF, and here's a style-personalized timepiece to prove it." The best news? While some of these watches are a bit on the expensive side, on Black Friday, you'll be getting a huge chunk off that original price tag.
Why should you consider buying a watch for yourself or a loved one this holiday season? Because apparently, watches are having a huge come-back. This isn't just because smartwatches are helping people to keep track of their entire lives straight from their wrists (although that's part of it), but also because they can be affordable, minimalist statement pieces with a bit of a retro twist. Consequently, if you're looking for a luxury watch at a great price, Cyber Monday might be your last chance to pounce.
We'll be updating this article with new Cyber Monday deals as they pop up, so stay tuned. In the meantime, get a little retro inspiration from these watches we wore in high school, when our game was colorfully on point.