This Is The Best Dog Breed For You, Based On Your Zodiac Sign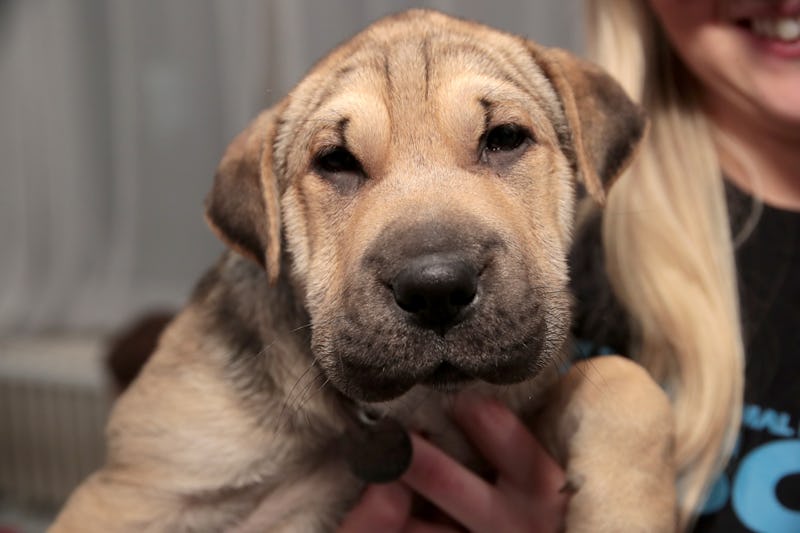 Cindy Ord/Getty Images Entertainment/Getty Images
There is an abundance of dog breeds making this world beautiful. And while all breeds are deserving of loving homes, a single person can't properly take care of 300-plus dogs on their own. Even if you feel like you're up to that challenge. How do you find the perfect breed for you? Look to the stars: You can discover the best dog breed for you based on your zodiac sign.
There's a lot that astrology can map out in terms of our personalities. Each of the 12 signs have their own unique traits assigned to them. Where Gemini is regarded as being sociable, Sagittarius is renowned for their spirit of adventure. And thankfully, there's a type of dog perfect for both of those things.
According to the American Kennel Club, there are seven dog breed groups, including Sporting, Hounds, Working, Terriers, Toys, Non-Sporting and Herding. With all that versatility, there is certainly a match for your sign. There's a dog to cuddle on the couch with, a dog to hike with, a dog who prefers belly rubs over chores on the farm. Which, let's be real, is also true about people. Every dog has their own personality and every breed has their own signature traits. Pair up with your preferable pooch and make a fido friend for life.