The Best Drugstore Waterproof Mascaras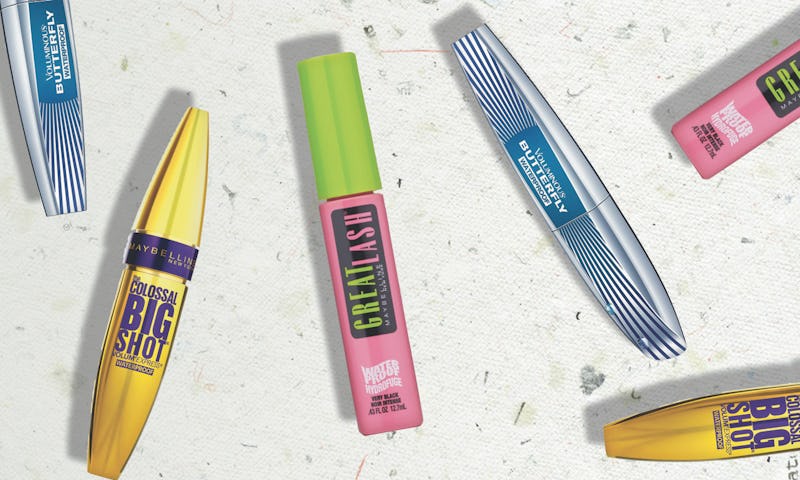 Amazon / Bustle
Whether you're preparing for a wedding, heading to the gym, or hunkering down to watch a movie all but guaranteed to bring the waterworks, you know there's only one kind of a mascara that will save you from embarrassing streaks — a reliable waterproof one. But here's a little secret: there's not actually much of a difference between an under-$10 tube from the drugstore and a pricier one you'd find at a department store. The best drugstore waterproof mascaras are smudge-proof, raccoon-eye resistant, and capable of delivering million-dollar lashes — all for a fraction of the cost of designer brands.
From a lengthening mascara that's great for swimming to a clump-free, volumizing one that stands up to sweat, you're guaranteed to find a waterproof mascara here that meets your needs and has your back. However, it's important to keep in mind that there are some trade-offs to be made. While a long-lasting, waterproof mascara will hold up no matter what circumstance you're in (hot yoga, no problem!), that also means you'll need a good makeup remover to get it off at the end of the day.
Not surprisingly, many time-crunched ladies out there (myself included) want the best of both worlds: a wash-off waterproof mascara. However, that usually requires vigorous scrubbing that can obliterate lashes. For that reason, I've also included some inexpensive, gentle makeup wipes that are extremely effective at getting even the most stubborn mascara off, and won't add more than a few seconds to your routine.
Now it's time to shop. The mascaras below are all are under $8 and have beauty aficionados raving.