The Best Easter Candy Options For 2017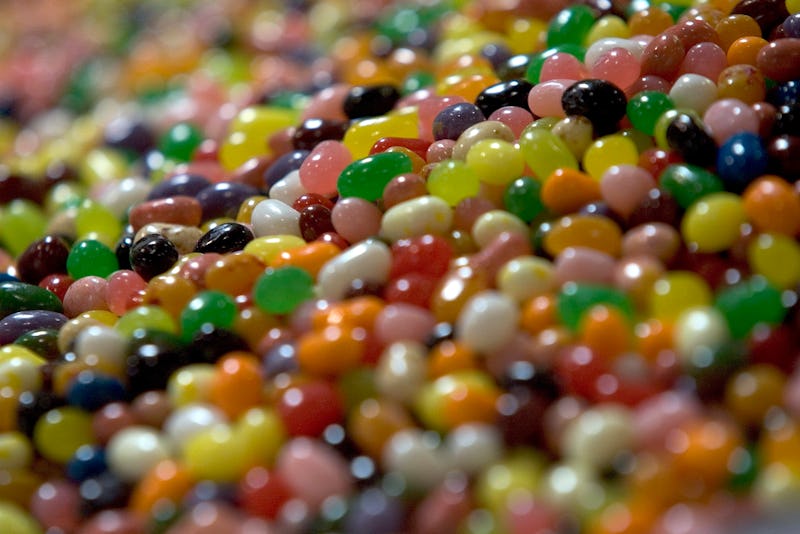 David Paul Morris/Getty Images News/Getty Images
I don't know about you, but my absolute favorite time of year is Easter. And it's not even for the religious aspect, though that's good too — it's for the candy. I even prefer the Easter candy roll out to Halloween. There's just something about the types of ingredients associated with the holiday that my hungry heart is drawn to. The milk chocolate, the caramel, the marshmallow, and the bright pastel colors — it's just so much yes.
Once stores start stocking up on Peeps and jelly beans, and Cadbury Eggs, I'm in glucose heaven. Because all of my favorite candies come out at Easter time, I guess I'm kind of a connoisseur, if you will. I've literally tried everything and know what works well in a basket, what's best for Easter egg hunt prizes and what's meant for the dessert table.
If you're planning on stocking up on Easter candy for yourself, or you're planning on making a bomb basket for someone else, you're going to want to deeply consider your options. Lucky for you, I've already done that. Here are the best Easter candies to look out for when shopping for treats. Hint: you can't go wrong, but these are a few things you definitely don't want to miss out on:
Jelly Belly Mixed Emotions Jelly Beans Gift Box, $10, Amazon
These new Jelly Beans come with different faces printed on them so you can eat your mood.
Giant Gummy Bunny, $12, Amazon
A whole frickin' pound!
Peeps Delights Variety Pack, $16, Amazon
These higher-end peeps come in fancy new flavors for adults. These are perfect for baskets.
Strawberry Confetti Egg, $5, Amazon
The perfect decoration and the fruitiest sweet.
Marshmallow Mix, $5, All City Candy
Everything has marshmallows inside! This is a perfect basket stuffer.
12oz Starburst Jelly Beans Ice Cream Flavor, $6, Amazon
This seriously belongs in every Easter basket. These delicious little beans look like unicorn poop and taste like fruity, creamy ice cream.
Speckled Peanut M&Ms, $10, Amazon
You gotta have some peanut butter eggs on Easter. These speckled eggs have just the right amount of crunch. Put these in jars as goodies or decorations.
M&M Easter White Chocolate, $3, Target
This limited time Easter favorite is so rich and so creamy, you'll never want to go back to milk chocolate again.
Hershey's Marshmallow Egg 6 Pack, $25, Amazon
This chocolately marshmallowy goodness is extremely decadent — get ready to become completely obsessed. You might want to stock up on these as they're only sold during Easter time.
Cadbury Mini Eggs, $9, Amazon
Classic! You can't celebrate Easter without these OG eggs. They're so rich and sweet I feel like I'm getting a cavity just thinking about them.
Softbites Bunnies (12 PK), $23, Amazon
If a one pound bunny is too much for you, you'll want to settle on these rad, chewy SweetTarts.
Twizzlers Easter Grass Candy (2 PK), $19, Amazon
Um, this is kind of genius. Use this as the decorative base for your Easter basket ... and then eat it.