Lions, Clowns, Zombies, Oh My! This Face Paint Lasts All Day & Night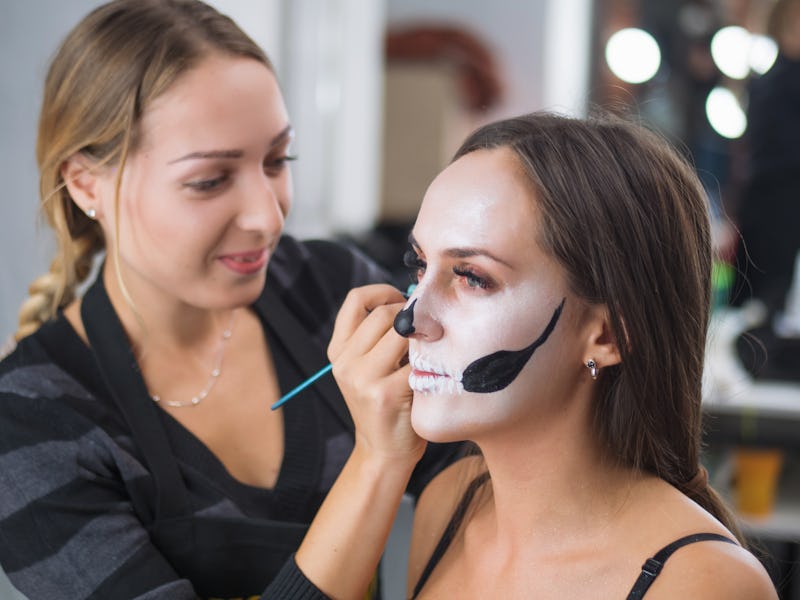 Kristina Kokhanova / Shutterstock
Creating an incredible look with face paint doesn't mean your skin has to pay the consequences when the party's over. The best face paint makeup is gentle on the skin and offers a smooth, easy but long-lasting application for coverage all day and night.
For allover face paint, look for highly pigmented colors that are easy to blend. If you want lots of versatility, go for a face paint palette that offers multiple colors in one convenient package.
Fake blood is a staple of scary makeup looks, and the option on this list is nontoxic so you can feel safe using it around your mouth. It can also be dripped down the face or used with appliances to create gory squirting blood effects. To create other special effects, you may want to add a bruise wheel and scar wax to your makeup arsenal.
There are a few other things to keep in mind when using face paint. Even if a product states that it's hypoallergenic, it's a good idea to perform an allergy test before applying it to your face. Apply a small amount of the product to your inner elbow or wrist and wait at least 24 hours to see if an allergic reaction occurs. Also, to create long-lasting coverage, it's recommended you apply your favorite transparent setting powder as the final step in the makeup application process.
With all that in mind, here's the best face paint makeup to help kids and adults let their creativity run wild.