Don't Damage Your Gadgets When You Clean Them — Here's How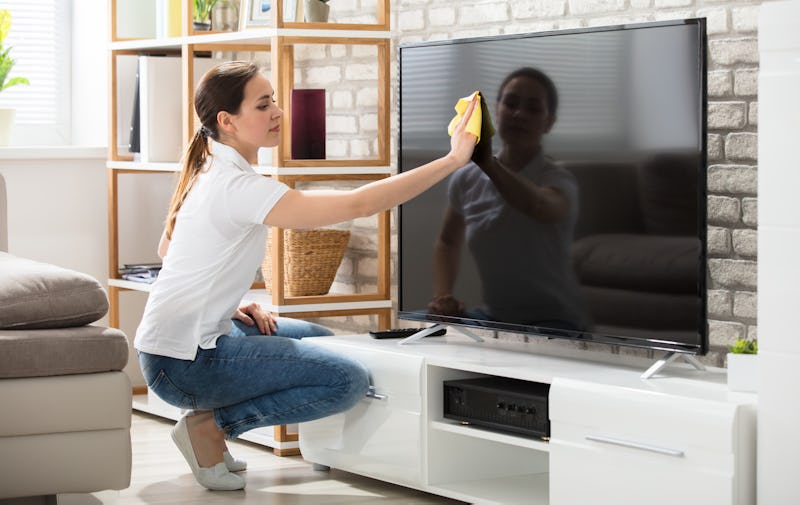 Andrey Popov/Fotolia
Smart devices with LCD touch screens or displays can be easily damaged during cleaning. And using the wrong supplies can even cause the damage. So, to take good care of your favorite (and pricey) devices, you'll need one of the best LCD screen cleaners handy.
It's essential to choose your cleaning solutions carefully. According to Consumer Reports, harsh chemicals like ammonia and alcohol found in glass cleaners like Windex and many multipurpose house cleaners can destroy the protective layer of coating on your screen leading to color distortion and other damage. To effectively clean smudges safely, always choose a LCD-specific cleaner that is ammonia and alcohol-free. There are even safe cleaning solutions you can buy as pre-moistened wipes, ideal for business trips and presentations when you want your gadgets looking sharp.
It's important to choose the material you use to wipe wisely, too. Quality microfiber clothes will pick up most dust and fingerprints on their own without any liquid while being soft enough to keep your LCD safe. Using rough paper towels or cotton cloths, on the other hand, can scratch your screen.
For a dust- and smudge-free smartphone, tablet, laptop, or TV screen, check out my roundup of the best LCD screen cleaners to use.