Go Ahead And Wear Leggings To Work With These 10 Pairs That Look Like Pants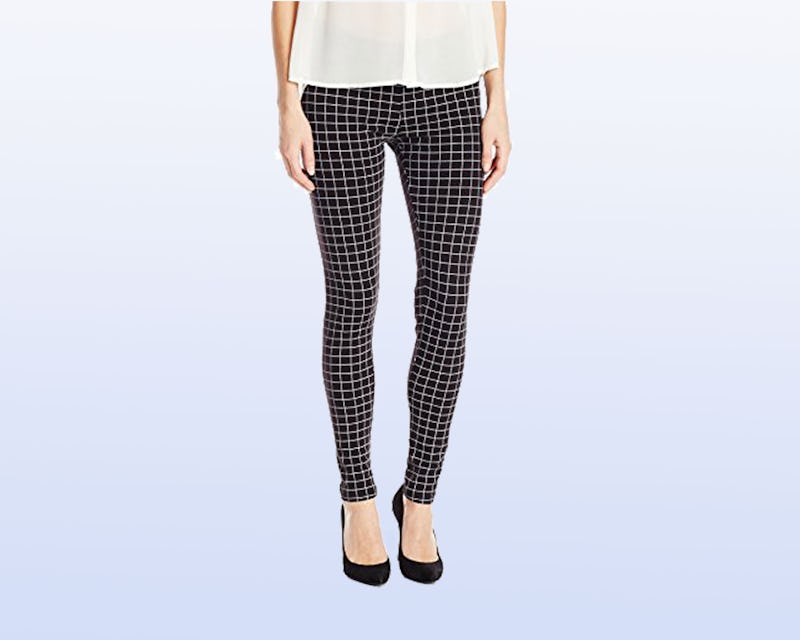 Once upon a time, leggings were reserved for yoga and running. But today, every woman's favorite athleisure pant can be seen on high-fashion runways and even in the office. Some of the best leggings for work can be easily disguised as pants, and even come with zippers and pockets.
IMO, choosing between leggings and pants is a no-brainer. Leggings are more comfortable, they don't need to be dry-cleaned, and they can basically be worn with anything. Plus, they tend to be cheaper than trousers — even the leggings that look like pants.
The key to finding a pair of professional-looking leggings all starts with the fabric, and you're going to want something thicker than the standard spandex blend. One of the main reasons heavier fabrics are more appropriate for the office is because they'll show off minimum butt cleavage. (Though, as a former bartender, I can say there are some workplaces where butt cleave is respected.) Corduroy, suede, faux-leather, and wool are all great options to consider.
Whether you work somewhere with a casual dress code and are looking for the most comfortable pair of leggings to get you through the day, or are trying to trick your boss into thinking you're wearing pants, the professional-looking pairs of leggings, below, cater to every size, style, and need.