The Best Movies Bustle Editors Are Streaming, From 'Moonstruck' To 'Booksmart'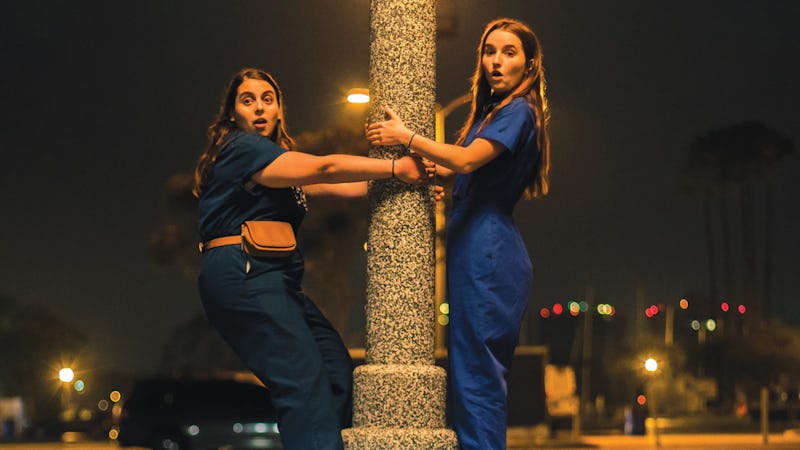 Annapurna
Like many of you, Bustle's editors are helping flatten the curve by staying inside and practicing social distancing. And also like many of our readers, we're consuming inordinate amounts of entertainment. Whether it's revisiting some of our most cherished rom-coms, marathon watching seasons of reality television, unwinding with a feel-good cartoon, or indulging in a horror film — if it's available to stream, we're watching it. So we asked our editors to share some of their favorite movies streaming now.
The Bustle team's answers were varied. Karen Fratti, associate TV editor, is all about the '90s nostalgia these days. She's watching Empire Records and recommends that you follow up your viewing of the Liv Tyler indie with other cult classics from the era like Clerks and Singles. Whereas senior entertainment editor Samantha Rollins is gravitating towards recently released films like the Adam Sandler critical darling Uncut Gems. And deputy entertainment editor Allison Piwowarski is feeling Spider-Man: Into The Spider-Verse, particularly for its all-star voice cast, which includes Hailee Steinfeld and Zoe Kravitz.
Here, we've compiled a list of the best movies Bustle editors are streaming now. Watch them immediately and let these films help you get through another day indoors.