These Are The Best Nespresso Machines For Lattes, & My Inner Barista Is Screaming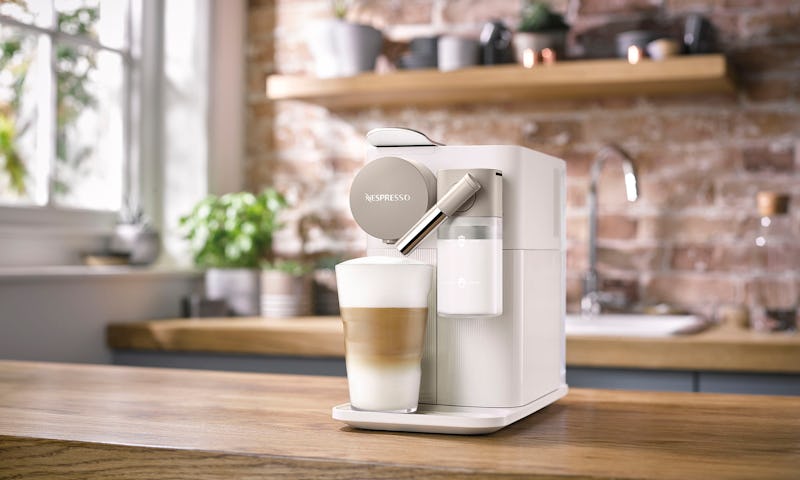 Nespresso
If your go-to coffee beverage involves espresso and milk — and you're sick of paying $5 at your local café — you won't regret investing in the best Nespresso machines for lattes. In mere seconds, these machines brew coffee and froth milk to perfection, all from the comfort of your own home.
A Nestlé-owned brand, Nespresso is a bit of a luxe contender in the coffee game, but some of their machines are fairly reasonably priced considering the bells and whistles they boast. Though some of their higher-end machines have price tags close to $600, you can make a mean latte or a classic latte macchiato with more affordable options. Two of their under-$400 models have built-in milk frothers for an all-in-one barista experience. And if you're not ready to commit to a machine of this caliber (or you already have an espresso maker), the company even sells a separate milk frother to help you achieve that aerated milky layer atop your espresso of choice, no matter what.
Plus, get this: Because Amazon is an authorized Nespresso retailer, you can get your hands on one of the best Nespresso machines for lattes without making a trip to a boutique or logging out of Prime. Here, shop a few solid options that'll leave you feeling a whole latte better about your at-home coffee experience.