7 Non-Toxic Face Washes Under £20 That Make For A Natural AF Cleanse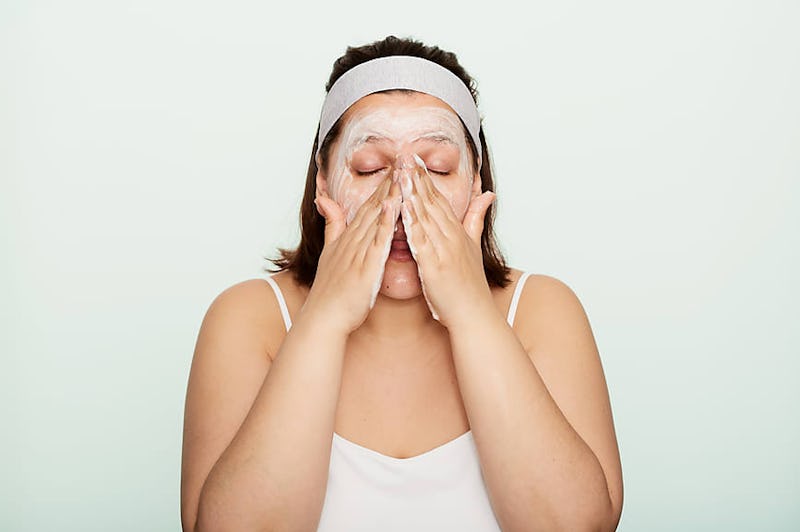 Leandro Crespi/Stocksy
Beauty these days is all about going au naturel. We're more aware than ever about ensuring our products are organic, vegan, and palm-oil-free or sustainably sourced. One of the top concerns for many is whether using skincare with chemicals is safe and good for the skin. The jury's out on that one, but one thing's for sure: there's nothing to lose by giving natural skincare a go. If it works for you, you could find yourself with happier skin, all while doing your bit for the environment. And I have found six non-toxic face washes for under £20 that prove you don't have to spend all the £££ to find one you like.
There's a suggestion that using non toxic, natural skincare can actually really help your complexion. Holistic aesthetician Britta Plug told Women's Health that using "conventional" cleansers with chemicals may actually do more harm than good: "Conventional face washes, like the sudsy ones made with sulfates, mess with your skin's microbiome and natural barrier." Plug continued:
"This is an issue because our skin's micro flora is so important. When we have healthy bacteria on our skin that's a recipe for skin health and a great glow. When we destroy our natural barrier, we see more skin irritation, eczema, psoriasis, rosacea, and acne."
With that in mind, let's look at six of the best affordable cleansers out there, all of which are natural and non-toxic. You're welcome!