These Portable Induction Cooktops Offer Cutting-Edge Convenience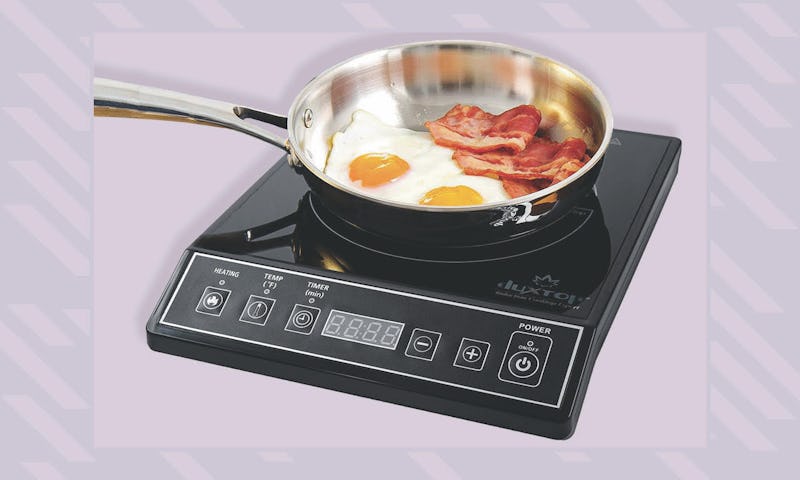 Amazon / Bustle
Whether you're going on a trip or you just moved into a stove-less studio apartment, the best portable induction cooktops can serve as a nice substitute for traditional stovetops. They can also come in handy for big holiday meals, when four burners just aren't enough — or for anyone who's looking to cut down on their gas bill. That's why I've rounded up my top picks for the best induction cookers on Amazon.
One of the most important factors to consider when comparing cooktops is how wide their range of heating options is. You'll want to be sure to go with a stovetop that can easily maintain a low heat for simmering sauces and slow-cooked meats and veggies, while also reaching high heats fast enough so that you're not sitting around waiting forever for boiled water.
You'll also want to consider safety. Most cooktops won't start without the proper cookware on it, but it's always a good idea to make sure you're not trying to use pans that aren't induction compatible (i.e. aren't magnetic). You can't go wrong with induction cooker models that automatically shut-off when a pan is not detected after a little while, either.
Other factors to consider are whether the unit has a built-in timer and/or a digital control panel for easy programming.
Take a look at the best portable induction cooktops on Amazon. There's a pick for every budget, and they're all lightweight for portability and easy storage.