7 Of The Best Sex Positions For The Colder Months, Since You Gotta Stay Warm Somehow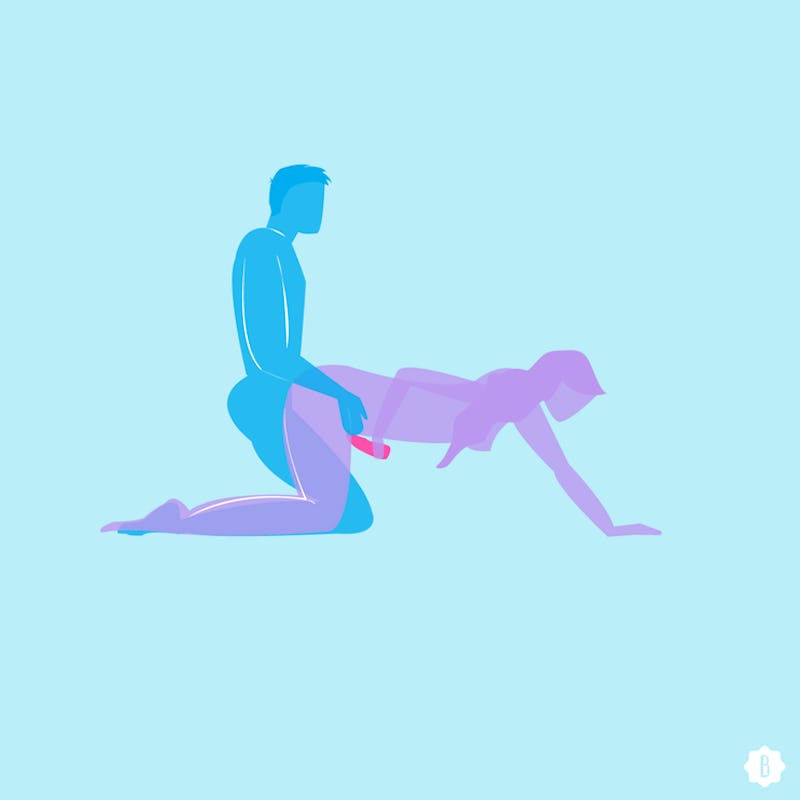 Caroline Wurtzel/Bustle
It can be easy for your sex life to take a hit in the fall. The weather is getting colder, you're spending more time indoors, and you may feel like sitting on the couch reaching for the remote more than you feel like breaking out the lube or trying out new sex toys. I know, you want to just pull out your warm coats, grab a pumpkin spice latte and watch Netflix — I do too. The great thing is though, if you do want to be having sex and spicing things up a bit, there's totally time to have it all.
The truth is, your sex life benefits from mixing it up now and then. And with all the time you'll be spending at home during the colder months, the fall is the perfect time to make any changes you want to your sex life. "Repeating the same behaviors in a predictable manner can reduce their associated pleasure," Astroglide's resident sexologist, Dr. Jess O'Reilly, tells Bustle. "Research shows that dopamine levels can be twice as high when rewards are unpredictable, so change things up and watch your pleasure soar."
Here are the best sex positions to go with the new season, because your pumpkin spice latte will still be there when you're done.