This Is, Hands Down, The Best Smart Luggage You Can Get On Amazon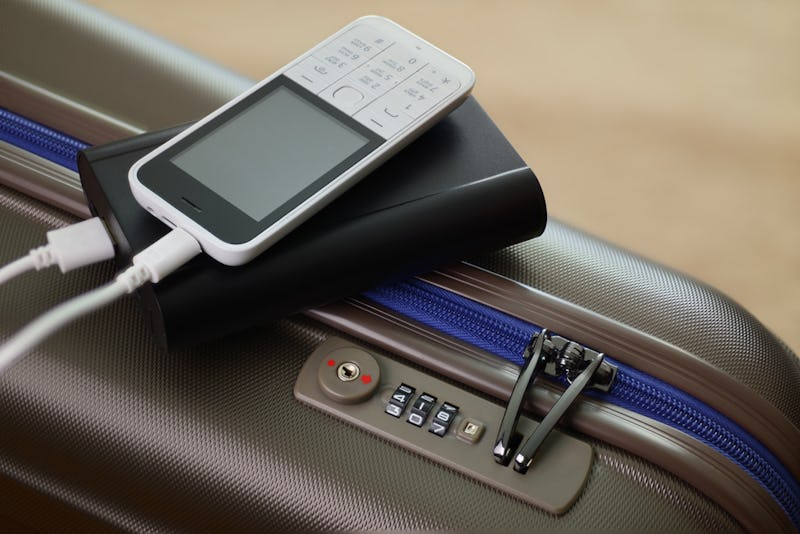 Andrei Kuzmik/Shutterstock
Smart luggage is a game changer for frequent travelers. Though the Federal Aviation Administration (FAA) has started regulating their use on airplanes, the best smart luggage complies with the government's new guidelines and still boasts the high-tech features you'd expect from many smart devices.
What To Consider When Shopping For Smart Luggage
Compatibility: Like all smart products, make sure your smart luggage is compatible with your smartphone and any other devices you plan on using with it.
Features: Prioritize the ones that matter most to you, especially if you're shopping on a budget. Some "smart" features to consider include: built-in USB chargers to help you stay connected; TSA-approved locks to keep your belongings secure; GPS tracking to keep track of your luggage at all times; and built-in digital scales to weigh your luggage anywhere.
How you'll be traveling: If you plan on flying, know this: According to the new FAA guidelines, lithium-ion batteries in smart luggage must be removed or the bags won't be allowed on board. This rule applies for both checked and carry-on smart luggage.
For some inspiration, read on to shop the best smart luggage available on Amazon. With a range of price points and features, there's something for everyone on this list.