The Best Thing To Say To Someone Who's Been Sexually Assaulted, According To 8 Survivors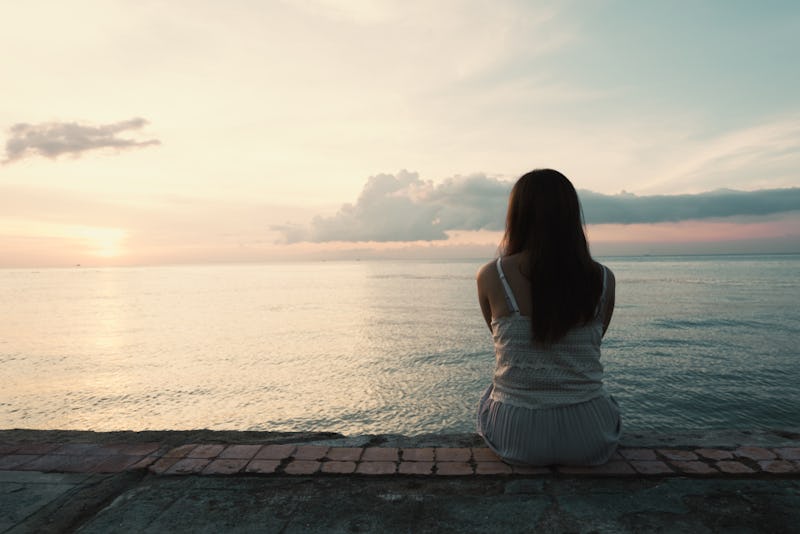 Ae Cherayut/Shutterstock
Navigating conversations surrounding sexual assault can, understandably, be emotionally draining and tense at times. When a survivor comes forward, even the most well-meaning family members and friends often struggle with knowing what is the most helpful thing to say to support someone who's been sexually assaulted. However, creating a safe space and dialogue for the survivor to share their experiences can make a huge difference for their healing process in the long run.
According to the Rape, Abuse and Incest National Network (RAINN), a person in the U.S. is assaulted every 92 seconds. Statistically speaking, a majority of people — if not all — knows someone who is a survivor. So, being prepared with thoughtful ways to respond if someone comes forward as a survivor is invaluable. In fact, as the website for End Violence Against Women International's Start By Believing campaign writes, "Knowing how to respond [to sexual assault] is critical, because a negative response can worsen the trauma, and foster an environment where perpetrators face no consequences for their crimes."
A number of sexual assault organizations, such as RAINN and End Rape On Campus, have resources for family members and friends of survivors. However, in addition to seeking out these professional tips, it's important to directly listen to survivors themselves about their experiences. These eight survivors share the most helpful things loved ones did or said when they came forward about sexual assault.