These Toaster Ovens Will Cook Way More Than Just Toast — But Still Cost Less Than $100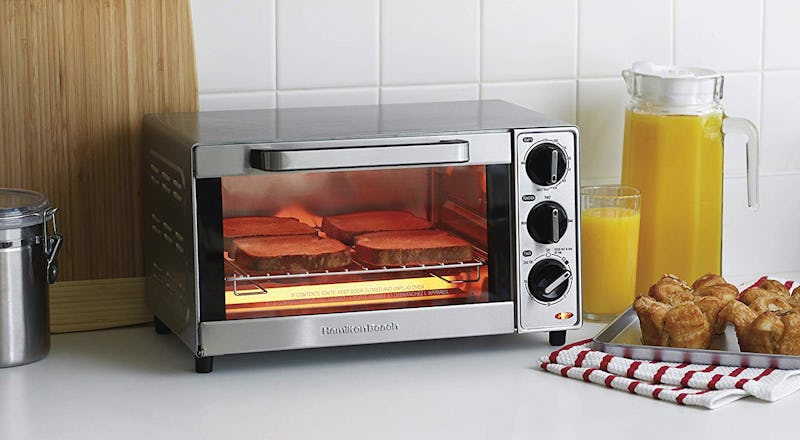 Amazon
For a convenient way to cook while saving both time and money, the best toaster ovens under $100 are a great way to go. These space-saving countertop appliances can cook up a wide variety of dishes from simple toast to baking cookies to even making pizza. They're especially great when you're cooking small portions or to use on hot days when you don't want to turn on your much larger traditional oven.
When you're shopping for the best toaster oven, consider the oven's size, and it's versatility. If you are only cooking for one or two people, a small oven will save you a lot of space. However, if you have multiple housemates or want to cook larger items like chicken or pizza, you'll need a larger oven. For the larger ones, consider whether you'd use accessories or features like baking pans and adjustable racks.
Some models even include powerful convection fans that circulate warm air for faster heating. These toaster ovens can even be a substitute for a microwave that offers nearly the same reheating speed but a crispier result. For easy cleanup and maintenance, you'll also want a toaster oven with a crumb tray. Other features to consider include digital display and timer settings.
If you're searching for some worthy budget-friendly options, here are four of the best toaster ovens under $100 on Amazon. All of these top-rated countertop appliances have the features and accessories to help you cook great meals in less time.